Heal, Connect, and Elevate: Discovering the Shades of the Feminine Soul
with Faith Hunter, E-RYT 500
December 7 - 9, 2018
You deserve joy, abundance, and love! Join Faith Hunter for a glorious weekend designed to heal, connect, and elevate your spirit. Come together and unite with a community of other amazing women to reactivate your fierce inner light.
Inspired by her Shades of the Soul meditation journal and her pure devotion to the divine feminine, Faith will guide you through a sacred weekend filled with healing meditations, emotionally liberating Kundalini kriyas (yogic exercises), soothing asana (posture) practices, heart-opening chanting, and expressive journaling.
Learn techniques to manage negative emotional patterns—fear, anxiety, anger, grasping, shame, inadequacy, depression, etc
Create daily self-care rituals (SoulPrints), including morning or evening meditation, breathing practices, journaling, healthy eating, exercise, etc.
Explore tools for letting go and creating healthy life habits
Gain clarity for what's next in life
Connect to your most powerful self and incorporate it into your relationships, work, and community
Commune in the spirit of sisterhood and explore the shades of your soul.
A copy of Faith's meditation journal will be provided. Shades of the Soul Meditation Journal is a journal featuring supporting meditations and poems. It will be launched in late March 2018.
About the Book
Life is filled with an assortment of twist and turns. During these phases, our hearts expand, contract, and morph based on our state of mind. Created by global Yoga and meditation teacher Faith Hunter and her deep love of poetry, this meditation journal is a beautiful way to reflect on the delicate nuances of your life.
The journal is composed of three sections: Heal, Connect, and Elevate. Faith encourages you to mindfully flow through each section, meditating on a daily quote inspired by one of her original poems. That means you get to soak up nine beautiful poems and meditate on 63 contemplative quotes while also having space to write your soul's desires. This journal is a lovely way to heal wounds of the heart, connect you deeper to your inner truth, and elevate your spirit! Open the pages and express the shades of your soul!
Testimonials
Step away from your everyday life and routine to go deep within and find out what your heart is saying! — Past Participant

Faith Hunter is authentic and knowledgeable. Every time I see her and practice, I move closer to being the authentic me. — Krisna Gusterer

Faith is an amazing teacher. She uses movement, breath, and cues to open the heart and create fire and transformation like no other teacher. She is an incredible goddess and leader. — Sarah Braun
Presenter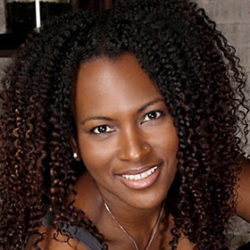 Faith Hunter, E-RYT 500
Faith is a Yoga teacher and lifestylist, sprinkled with a dash of Louisiana charm. Faith began her life-long love affair with Yoga in the early 90s as a way to cope as her beloved brother Michael was dying from a complication related to AIDS. Through meditation and mindfulness, Faith was able to release her fears and experience an awakening from within. From that day forward, she committed herself to sharing these practices with the world. Always eager to learn, explore, and share, Faith is an inspiring and generous mentor to Yoga practitioners of all skill levels. She is the creator…
Learn more about Faith Hunter, E-RYT 500