Whole Mama Yoga: Yoga for Pregnancy, Birth, and Beyond
with Lauren Sacks, E-RYT 200, RPYT and Alexandra DeSiato, E-RYT 500
August 3 - 5, 2018
This weekend intensive will focus on a wide range of Yoga for women in the prenatal and immediate postpartum phases of motherhood. Whether you plan to teach prenatal or postnatal Yoga classes, want to feel comfortable offering modifications to pregnant or postnatal women, or hope to dive deeper into the magical intersection between Yoga and motherhood, this is a weekend for you.
In this intensive, you will learn:
Compassionate and thoughtful Yoga instruction for women in all phases of motherhood 

Empowering and supportive prenatal and postnatal Yoga classes for women with a wide variety of physical and emotional needs

Pre and postnatal modifications for women attending regular Yoga classes

Anatomy of pregnancy, labor, and birth

Physical and emotional impacts of pregnancy

Cultural perspectives on pregnancy and birth and how these perspectives can affect a woman's own experience

How Yoga beautifully supports the physical and emotional changes of pregnancy 

Contraindications during pregnancy

Meditation, visualization,

pranayama

, mantra, and Yoga positions that can be helpful for labor and birth

Safe and effective strategies and Yoga practices for rebuilding strength and flexibility after childbirth

General information on postpartum physical changes, health, and healing
Course Information
Prerequisites
None.
This unique offering is perfect for Yoga teachers, doulas, childbirth educators, moms, and other care providers.
Continuing Education Opportunities
Yoga Alliance (YA):  Approximately 7 contact hours
Integral Yoga Teachers Association (IYTA) can provide you a CE certificate of your program's total contact hours. For more information, email [email protected]
This Whole Mama Yoga weekend intensive is based on the Whole Mama Yoga Training, which goes beyond the traditional offerings of a prenatal Yoga teacher training and supplies students with much-needed information for their childbearing-age clients. See more about Whole Mama Yoga here.
Testimonials
When I was pregnant, I looked forward to Lauren's prenatal Yoga classes every week! She is an exceptional instructor with a deep understanding of the important role that Yoga can play in pregnancy. In her classes, she cultivates a feeling of community which is so important when you have a baby on the way. Her warmth and wit actually made practicing Yoga when I felt 1,000 weeks pregnant enjoyable and even comfortable. — Liz Harden

Lauren's prenatal Yoga class was one of the best things I did during my pregnancy. It was a safe, nurturing space, where we also had a lot of fun. — Rose Byrnes

Alexandra's enthusiasm, personal discipline, and teaching skills make a dynamic combination I've found nowhere else! — Trish T.
Presenters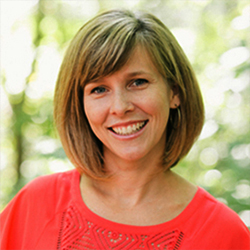 Lauren Sacks, E-RYT 200, RPYT
Lauren is passionate about supporting women throughout the journey of motherhood, and is a firm believer in the power and possibility that Yoga can create in women's lives. In addition to her weekly prenatal Yoga classes, Lauren also teaches alignment Yoga, leads workshops and prenatal teacher trainings throughout North Carolina and the East Coast, and is a fierce advocate for the empowerment of women during pregnancy, labor and birth.
Learn more about Lauren Sacks, E-RYT 200, RPYT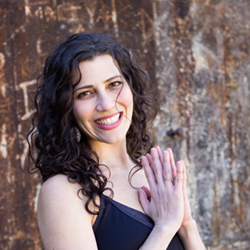 Alexandra DeSiato, E-RYT 500
Alexandra, became a mama at age 35, after years of having a dedicated Yoga practice. Her passion is supporting women through their whole motherhood journey, with specific emphasis on the postnatal period. Alexandra recognizes that our culture emphasizes pregnancy, but often leaves postnatal women without necessary information and support. She teaches Yoga, Pilates, regular postnatal Yoga workshops, and she's fascinated with the relationship between core strength, pelvic floor health, and hip stability in the postnatal body. www.WholeMamaYoga.com
Learn more about Alexandra DeSiato, E-RYT 500