Releasing Victim Consciousness
with Sid McNairy, E-RYT 500, M.S., B.A.
June 29 - July 1, 2018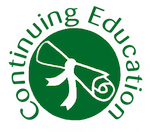 Releasing Victim Consciousness is a program of self-study that will help you dive deeper into yourself to uncover hidden layers that are holding you back from living the life you wish to lead.
We all have an operating system—an internal 'mindset' that supports our basic functions, such as our thoughts and emotions. In many cases, our daily operating system is based on the fear of losing love, which ultimately limits our connection to our infinite power.
By learning how to transform your mindset, you will able to see the world from a new perspective and live an amazing life from a deeper state of love.
In this workshop you will:
Explore your own personal 'operating system' and examine how it affects your quality of life
Answer self-reflecting questions to take a deeper look into the way you have been living

Learn to transform your thoughts and feelings of victimization into your most powerful Self

Practice Restorative Yoga to relax the body and enhance receptivity to the lessons of your self-inquiry
Dial into your Higher Self through meditation practices
Cultivate understanding and compassion for yourself and others through group discussion
On this journey, you'll create an empowering personal path that leads you to becoming the highest version of yourself. Releasing Victim Consciousness will provide you with tools that you will carry with you for a lifetime.
Continuing Education Opportunities
Yoga Alliance (YA):  Approximately 7 contact hours
Integral Yoga Teachers Association (IYTA) can provide you a CE certificate of your program's total contact hours. For more information, email [email protected]
Testimonials
There is no doubt a magic in McNairy's way! — Baltimore Style Magazine

Every semester for the last four years, including winter, spring, summer, and fall classes, Sid McNairy has brought his message of inspiration, peace, self-worth, and personal journey to the students in "Ethics, Education, and Change." Time after time, he has been the most popular speaker among students in the Ethics class because of his unique personal journey, conversational delivery style, and ever-relevant message of peace and love. The students have requested his return and often ask for opportunities to follow up with questions, Yoga class opportunities, and life's challenges. He leaves the students inspired, refreshed, challenged, and focused on their own personal journeys of empowerment, peace, and meaningful and fulfilling lives. — Professor Walt Mills, Towson University
Presenter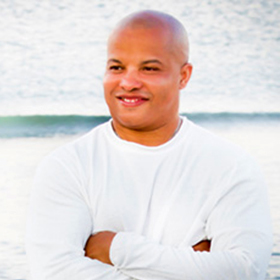 Sid McNairy, E-RYT 500, M.S., B.A.
Sid is a warrior who lives life fully in peace. As a previous football coach at Northern Illinois University with a major in movement and sports science from Purdue University and a master's degree in sports administration from Eastern Illinois University, Sid's path to healing and inspiring others was destined. Sid's Yoga journey started with meditation at 8 years of age with coaches that taught him to meditate. Sid first began doing the physical practice of Yoga to find a way to heal both physically and emotionally. As Sid developed his own Yoga practice, he realized many health benefits, such…
Learn more about Sid McNairy, E-RYT 500, M.S., B.A.