Blissful Bhajans: The Art of Chanting and Yoga
with Shankari Goldstein, RYT 500
March 9 - 11, 2018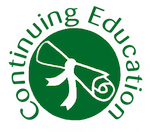 It's only love. That is what we must tell ourselves to truly tap into the power of Bhakti Yoga. Come on a journey to discover the depths of chanting, its vibrations, and the effects of it on your being. You can chant in any language, but the power, meaning, and purpose of Sanskrit can be profound. This blissful weekend workshop will take you on a journey into contemplation and witnessing techniques to balance energy. Build the skills to truly step into your soul power.
Learn about the ancient branch of Bhakti Yoga:
Experience bhajans (devotional songs)
Discover chanting together as a group
Understand the power of "call and response"
Open the heart center through Vinyasa Yoga techniques
Experience deep relaxation and journaling
Learn visualization techniques to center the mind
Continuing Education Opportunities
Yoga Alliance (YA): Approximately 7 contact hours

Integral Yoga Teachers Association (IYTA) can provide you a CE certificate of your program's total contact hours. For more information, email

[email protected]

.
Bhajans with Shankari
Testimonials
Blissful Bhajans is a great way to explore the path of Bhakti Yoga. I had a good idea that this was a powerful pull in my yogic journey prior to coming, but this sacred time away, led by the gifted yogi and kirtanista Shankari Bowmaster, far exceeded my expectations. Her wisdom, guidance, love, and presence was an invaluable gift that I will carry with me forever. — Sharon Hughes Taylor

Shankari took me to another dimension of chanting with music and spirituality.

Shankari is spirit in music.

I liked the balance of group sharing, teaching Yoga concepts, and practice.

This small workshop provided safety for self-expression and building self-confidence.

I knew Shankari would be the best instructor to learn chanting from! It was definitely what I came for and more!
— 2017 Program Participants
Presenter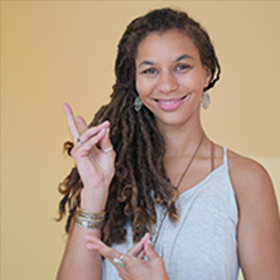 Shankari Goldstein, RYT 500
Shankari has been on a journey of self discovery and universal connection since 2009. Trained in the lineage of Integral Yoga, she understands the need to invoke the six paths of Yoga, not only for herself, but also for her students. She is also certified in Adaptive Yoga and Yoga of Recovery. She has served for the last four years as director of Group Visitor Services at Satchidananda Ashram–Yogaville, and spent three years serving on the Yogaville Leadership Team. Shankari has spent years connecting to breath, body, strength, movement, and energy to create her own style of Hatha Yoga and…
Learn more about Shankari Goldstein, RYT 500