Yoga of Recovery: Ayurvedic Healing for Addictive Tendencies
with Durga Leela, E-RYT 500
June 21 - 28, 2018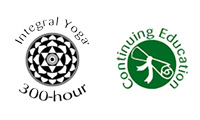 Yoga of Recovery® is the first comprehensive course to combine Ayurveda and Yoga with traditional recovery tools to offer a more holistic mind, body, and spirit approach to addiction and self-destructive behaviors.
Health and recovery from addiction and disease involve fully living in the wholeness that you are. By recognizing your innate strengths and stress-response tendencies, you can learn to revitalize your body's systems rather than to depend on addictive, unhealthy behaviors. Build a strong foundation for living well, and learn about stress, digestion, sleep hygiene, and detoxification. Practice deep self-care and emotional regulation through simple ayurvedic daily routines that you can practice at home.
Optional 12-step meetings will be offered throughout the course.
This retreat is part of a longer, in-depth certification program suitable for professionals and coaches who work with those on journeys of recovery.
More Information
Prerequisites
Open to all. We suggest at least three months of continuous sobriety for alcohol/chemically dependent guests, as we are not a medical/detox facility (if this is the level of care you need please seek appropriate help immediately). Please contact us if you feel able to attend in your early sobriety—we'd like to ensure that the retreat is the best option for you. Those with eating disorders or behavioral addictions (relationships, gambling, spending, etc.) should have enough stability to embark on this work.
Continuing Education Opportunities
Certification: This is one of the several modules (in-person and online) for those who wish to access more tools for holistic behavioral health care/recovery in these times of chronic lifestyle diseases.
Yoga Alliance (YA): Approximately 55 contact hours
International Association of Yoga Therapists (IAYT): Approximately 50 contact hours
Integral Yoga Teachers Association (IYTA) can provide you a CE certificate of your program's total contact hours. For more information, email [email protected]
Testimonials
Wow, I came with expectations—I left with much more than I could have ever dreamed of. Yoga is so very much more than asana. Recovery is so much more than not drinking. This program allowed me to truly experience the true sunlight of the Spirit. Durga is a true example and knowledgeable. She Rocks! — Kathllen, 27 years' recovery, Ph.D. Psychology

I highly recommend the Yoga of Recovery program to anybody who is faced with addiction in their lives, as well as those who are just interested in the topic. The knowledge contained in the YoR program can actually really benefit anyone in navigating daily life. — S.C.

In YoR we get to the root of the problem and address the unique constitution of the person and how to work with imbalances using this ancient medicine. I love how the mind, body, and spirit are seen as integral to the overall health and wellness of the system. REVOLUTIONARY! — Connie Bowman

I am a 61 year old Yoga therapist. I wanted to learn more about the therapeutic application of healing through all the various addictions. It thought this program was an excellent wealth of information and taught within a practical system that can be applied in various settings. Thank you Durga for sharing so much information in such a short time! — Maheshwari

This course provided the missing pieces of the puzzle. I now feel I have the set of tools I need to face the challenges of the times as well as my own personal demons. In her light-hearted manner, Durga paints the picture that anyone can understand. She is both knowledgeable and able to apply what she knows making the workshops insightful and relevant for each and every attendee. LIFE-CHANGING! Not to miss! Fun! — Atma Hari Kaur
Presenter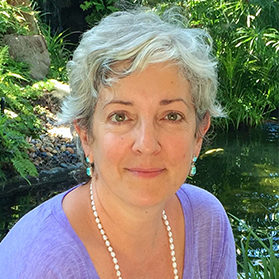 Durga Leela, E-RYT 500
Durga Leela is a practical, down-to-earth, and to-the-point speaker who has worked on her own path of recovery. Trained in Ayurveda in both the U.S. and India, she is the director of the Ayurveda Programs at the Sivananda Yoga Farm in Grass Valey, CA, and a professional member and conference speaker for the National Ayurvedic Medical Association (NAMA) and International Association of Yoga Therapists (IAYT). Durga has been interviewed for all Recovery 2.0 online conferences. See more at YogaOfRecovery.com
Learn more about Durga Leela, E-RYT 500