Yoga of Recovery – Ayurveda Weekend: Between the Mat and the Meeting
with Durga Leela, E-RYT 500
June 21 - 24, 2018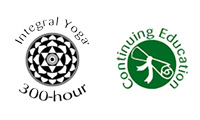 This Yoga of Recovery® weekend is for those who are struggling and suffering. If you suspect that your current mode of living is unsustainable, if you feel the pain, stress, and loneliness of life, if you notice that there's a range of behaviors and substances you resort to—whether it be drinking, gambling, shopping, acting out in relationships, abusing alcohol or illegal drugs and medications—and if you are ready to say, "I'm done with it!" then this program is for you.
Ayurveda helps us to recognize our impulsive behaviors and addictive tendencies as well as the needs and vulnerabilities that underlie them at the bio-psycho-social-spiritual levels.
In this Yoga of Recovery program, you will:
Discover ways to embody recovery and live an empowered life of emotional sobriety—one day at a time
Promote self-healing by learning about your triggers, habits, and how these stem from, and are impacted by, time and environment
Recognize your potential for stability and establish it by making use of simple, practical, and stress-relieving daily routines
We all need a strong foundation in health to face the challenges and stresses of daily life without relapsing into bad habits and old addictive behaviors. For Yoga practitioners and those in 12-step recovery, Yoga of Recovery guides us between the mat and the meeting!
Prerequisites
Open to all. We suggest at least three months of continuous sobriety for alcohol/chemically dependent guests, as we are not a medical/detox facility (if this is the level of care you need please seek appropriate help immediately). Please contact us if you feel able to attend in your early sobriety—we'd like to ensure that the retreat is the best option for you. Those with eating disorders or behavioral addictions (relationships, gambling, spending, etc.) should have enough stability to embark on this work.
Continuing Education Opportunities
Yoga Alliance (YA):  Approximately 17 contact hours

Integral Yoga Teachers Association (IYTA) can provide you a CE certificate of your program's total contact hours. For more information, email

[email protected]

.
Testimonials
I thought this program would be a neat recovery boost and a fun getaway. It was so much more! I got more than I could've even imagined. — 2017 Participant

This was a much needed and wanted retreat. Incredible insight. A weaving of various traditions. Loved it! — Maryellen T.

I did it last year, got a lot out of it, and wanted to both rekindle the experience and deepen my opinion. — Michael Gluck

The sessions were great. Duga did an amazing job of blending and making sense of the Yoga and 12-step principles. — 2017 Participant
Presenter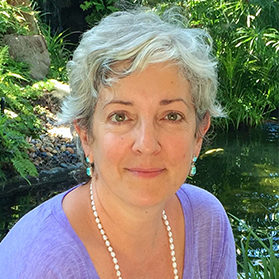 Durga Leela, E-RYT 500
Durga Leela is a practical, down-to-earth, and to-the-point speaker who has worked on her own path of recovery. Trained in Ayurveda in both the U.S. and India, she is the director of the Ayurveda Programs at the Sivananda Yoga Farm in Grass Valey, CA, and a professional member and conference speaker for the National Ayurvedic Medical Association (NAMA) and International Association of Yoga Therapists (IAYT). Durga has been interviewed for all Recovery 2.0 online conferences. See more at YogaOfRecovery.com
Learn more about Durga Leela, E-RYT 500