Yoga of Devotion: A Retreat with Krishna Das
with Krishna Das
May 25 - 28, 2018
Join world-renowned musician Krishna Das in an experiential weekend filled with kirtan (chanting of sacred sounds). In this special concert and kirtan workshop, you will have the once-in-a-lifetime opportunity to immerse yourself in chanting holy mantras with the Grammy-nominated "rockstar of Yoga."
A master kirtanist, Krishna Das will guide you in these ancient chants, making the practice exciting and simple. A personable, down-to-earth presenter, he's gifted at lifting any hesitation or fear that beginners might feel and guiding everyone into lively, responsive chanting.
Krishna Das takes time to share insights that he has gained on the spiritual path and to tell stories of his experiences in India. Join us and elevate your mind, relax your body, and open your heart!
Bring your children with you this weekend!
 Sign them up here for the Kid's Yoga Program, a childcare program for guests who come to visit with children ages 5–11. While you enjoy your program, you can feel confident that the kids will be well looked after by our experienced staff and entertained through a variety of fun activities.
---
If you can't attend the full workshop but would still like to see Krishna Das live,
join us for the Saturday night Satsang Concert.
Tickets: $40 in advance and $45 at the door
Doors open at 7 pm
---
 Testimonial
I was ready to immerse myself in the power of chanting and of course, I did so with one of the best. I got much more than what I came for. — Joe, 2017 Participant
Presenter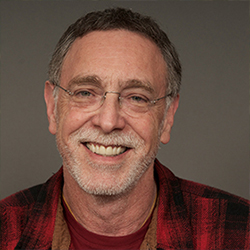 Krishna Das
Krishna Das has been called Yoga's "rock star," layering traditional kirtan with instantly accessible melodies and modern instrumentation. With a remarkably soulful voice that touches the deepest chord in even the most casual listener, Krishna Das—known to friends, family, and fans simply as KD—has taken the call-and-response chanting out of Yoga centers and into concert halls, becoming a worldwide icon and the best-selling Western chant artist of all time. His album, Live Ananda, (released January 2012) was nominated for a Grammy in the Best New Age album category. KD spent the late 60's traveling across the country as a student of…
Learn more about Krishna Das