YogaNursing: The Heart of Caring
with Susan Turnage, RYT 500, RN, CYN
May 18 - 20, 2018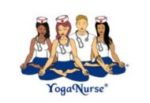 YogaNursing® is a revolutionary model of care that unites the ancient wisdom of Yoga with the science of modern Nursing.
This program's teachings of self-care can be used for nurses and their patients. Join us and be part of a transformational, enlightened chapter in nursing history. Explore a simple prescription for transforming stress, anxiety, pain and suffering into peace, health, and wisdom.
In this workshop you will learn to:
Describe the evolution of Yoga into nursing practice
Recognize the benefits of incorporating YogaNursing as an adjunct therapy into nursing practice
Describe, demonstrate, and teach therapeutic Yoga postures and breathing techniques
Explain any precautions, contraindications, or modifications needed in order to offer a safe practice for clients' various clinical health needs and diagnoses
Recognize components of Yoga Nidra, meditation, and/or yogic relaxation techniques and their benefits to health
Describe incorporation of YogaNursing methodology into the Nursing process and interventions to increase quality of life for both nurse and patient
This program is for all licensed nurses, advanced practice nurses, and all healthcare providers. Professionals from other healthcare disciplines are welcome to attend.
More Information
Prerequisites
None.
Continuing Education Opportunities
This training is approved to award 3 Continuing Nurse Education contact hours

Integral Yoga Teachers Association (IYTA) can provide you a CE certificate of your program's total contact hours. For more information, email

[email protected]

.
This continuing nursing education activity was approved by the American Holistic Nurses Association (AHNA), an accredited approver by the American Nurses Credentialing Center's Commission on Accreditation.
Approval for contact hours through the American Holistic Nurses Association (AHNA) is based on an assessment of the educational merit of this program and does not constitute an endorsement of the use of any specific modality in the care of clients.
Testimonials
It was one of the best presentations I have experienced using Yoga as a therapy. Susan's relaxed presentation of activating parasympathetic tone through Sacred Breath, Sacred Movement, and Sacred Rest was outstanding. Personally, I am very impressed with YogaNursing and I highly recommend it for anyone interested in the future of Yoga Therapy and the future of medicine. — Dilip Sarkar, M.D., FACS, CAP

It was wonderful to have you visit our graduating Accelerated Bachelor's nursing students yesterday! The response to your lecture and demonstration was overwhelmingly positive, which is saying a lot considering the way the students typically behave during this time of the school year (i.e., irritated, ready be done already, etc.) Many students thought and suggested that your talk should occur earlier in their nursing school experience, and I agree. The topics you covered were timely and the consistent connections to anatomy and physiology kept them riveted to their seats. So kudos to you for having such a great impression on my sophisticated, super-bright students! — Candace C. Johnson, Ph.D., MPH, RN
---
Course Instructor: Susan Turnage, RN, CYN, RYT 500
CNE Provider: Annette Tersigni, www.yoganurse.com
Teacher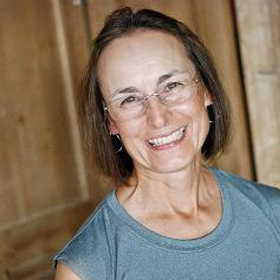 Susan Turnage, RYT 500, RN, CYN
Susan Turnage is a clinical nurse that has more than four decades of experience in pediatric oncology, pediatric head injury, corrections, home health, and case management. She teaches ten weekly therapeutic Yoga classes in her community in Central Virginia. She has presented Yoga Nursing programs at major nursing universities and at the Kripalu Center for Yoga and Health. Her proficiency in the fundamentals of anatomy, physiology, and chronic health conditions has informed her presentations for corporate health and wellness programs. See more at nursesusanyoga.com
Learn more about Susan Turnage, RYT 500, RN, CYN