Yoga and Kayaking
with Bhaskar Deva
June 22 - 24, 2018
Join Bhaskar Deva for a weekend of Yoga and kayaking down the peaceful James River—connecting with nature and yourself. This is an invigorating way for beginner and intermediate kayakers to interweave Yoga and the joy of the outdoors.
Each day begins with morning meditation, Hatha Yoga, and, of course, a delicious, hearty breakfast. After an instructional orientation, you'll launch your kayak, and your adventure down the river begins! You'll explore many miles of the lush, historic James River under the expert guidance of our trip leaders.  
This adventure is designed for your enjoyment. You will experience the art of navigating the river by listening to and observing the currents. You'll stop for meditation on the banks of the river, supported by the magical sound of the flowing water. Before returning, you will nurture your body with Yoga poses meant to relieve your muscles.
Price includes canoe/kayak rental. Sit-upon, tandem kayaks and canoes are also available. 
What to Bring
Swimsuit
T-shirt
Sun Hat
Sunglasses
Sunscreen
Lip balm
Water shoes (such as Tevas)
Gloves (to prevent blisters)
Lightweight rain jacket
Water bottle
Small towel
A sense of fun and adventure
Kayaks, life jackets, meals, and water will be provided.
Tentative Schedule
Friday: Evening introductions and special tour of the Lotus Shrine
Saturday: Kayaking on the James River and evening program at the Ashram
Sunday: Half day kayaking (finishes after lunch at the Ashram)
More Information
Staff: Skilled staff will guide us in safety and proper paddling each day throughout the trip.
Levels: Beginner to intermediate kayakers are most welcome.
Backup plan: If the river is in floods (very rare) kayaking will be on a lake.
Prerequisite: The ability to swim and to have fun.
Please register early for this program as space is limited.
Testimonials
Loved Bhaskar Deva. Lovely man and great energy. The James River was beautiful and the trip was fun. Lotus temple is always a gift and special. Loved the people who participated in the trip. — Beth Brigg, Yoga and Kayaking 2016

Thank you so much for this beautiful experience. It was everything that I had hoped for. Bhaskar is truly a wonderful instructor and guide. — Past Participant
Presenter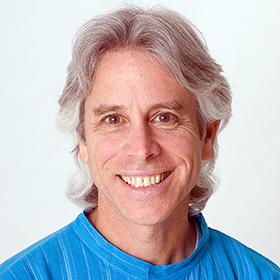 Bhaskar Deva
Bhaskar Deva has been a dedicated Yogi since the age of 18. He lived as a monk for 17 years at Satchidanada Ashram–Yogaville where he served as development coordinator, board member, and pilot to Sri Swami Satchidanandaji. A former teacher of Adaptive Yoga classes at the Dr. Dean Ornish Program for Reversing Heart Disease, Bhaskar now shares his wisdom and expertise in Yoga of the Heart® Cardiac and Cancer Certification Trainings. Bhaskar has been co-teaching Yoga of the Heart® internationally since its inception in 1998, leading adaptive asana classes that allow experienced yogis to return to the beginner's mind as…
Learn more about Bhaskar Deva