Yoga, Life, and Happiness
with Rina Jakubowicz, E-RYT 500
March 2 - 4, 2018
We each hold the formula to a successful, joy-filled life—we just need to learn how to access it! Join Rina Jakubowicz for a workshop designed to help you find happiness in life through Yoga. Tap into your truth during an inspiring program that will help you learn tools to keep your mind, body, and intellect centered and grounded through all walks of life.
Presenter Interview
In this program, you will learn:
Practical tools you can use on a daily basis to combat difficult moments
Ways to increase your energy level and sense of purpose
Yoga poses practiced in a whole new light, with an awareness to keep you inspired and practicing even after you return home
Accessible Yoga terminology to make your life simpler and clearer
The power of community and friendship as we come together and grow, both individually and as a group
Over the course of the program, we will shed positive light on the journey within yourself and on your mat. This is an exhilarating, life-changing experience that will help you create a personal plan to live the life you've always imagined for yourself.
Break down the walls and barriers that keep you from feeling genuinely happy and at peace—no matter the environment. This workshop is open to everyone (no Yoga experience required) who is looking to evolve with more knowledge and wisdom on their path towards lasting peace and happiness.
Suggested reading
Choose Peace: A Practical Guide into Consciousness by Rina Jakubowicz and
The Fall of the Human Intellect by A. Parthasarathy
Testimonials
[Rina] is… super friendly, incredibly knowledgeable, very accessible, elegantly down-to-earth… an engaging speaker, very open, and super observant. Her great sense of humor and frequent laughter and smiles put people immediately at ease. She inspires students to go deeper and really learn what yoga is truly all about—to become it and live it, rather than recite it.  — Elisa

This program is so much more than poses and breathing. Rina puts you face to face with yourself—but what and how much you see is up to you. How close are you willing to look inside? Learning to observe yourself and making mindful choices based on what you see are the first steps in deepening your practice. And this awareness goes way beyond the mat… — Emma
Teacher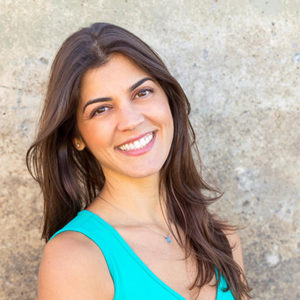 Rina Jakubowicz, E-RYT 500
Rina is known for her vibrant and uplifting approach to Yoga. She is an international bilingual Yoga teacher, Reiki practitioner, motivational speaker, and author of Choose Peace: A Practical Guide to Consciousness. She has been a teacher of teachers for over eleven years, presenting at Yoga conferences all over the United States and the world. Rina was Yoga Journal's March 2015 cover model and has been featured in Mantra Magazine, Yoga Journal Online, Today's Yoga, and other worldwide publications. She also created Super Yogis' Schoolhouse, a pioneering Yoga curriculum for children and teens. See more at rinayoga.com
Learn more about Rina Jakubowicz, E-RYT 500