Intermediate Integral Yoga Teacher Training – INDIA – 2018
with Swami Asokananda, E-RYT 500 and Lalita Dagny Vigander, E-RYT 500, LMT, RCYT
January 21 - February 11, 2018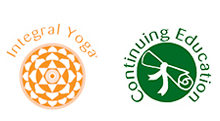 Train with master Yoga instructors in the birthplace of Yoga.  Located near ancient temples and surrounded by the native culture, the Integral Yoga Institute of Coimbatore will allow you to experience India to its fullest.
This three-week immersion offers the opportunity to profoundly enrich your understanding and practice of Yoga and meditation, dive deeply into the subtle aspects of Yoga, and acquire the skills needed to teach them.
In this program you will:
Learn important additional asanas, their benefits, and how to safely guide students into and out of the poses
Expand your knowledge of anatomy and physiology
Explore making skillful sequencing choices and adaptations that will enhance your classes
Gain a fuller understanding of prana and pranayama (breathing techniques)
Study the Bhagavad Gita, which expounds the philosophy and practices of the four main paths of Yoga (Karma, Raja, Bhakti, and Jnana Yoga)
Take the next step in your career as a Yoga instructor and deepen your own spiritual growth by experiencing the peace of Yoga. Join us in this new endeavor.
---
Tuition includes texts, accommodations, and three daily vegetarian meals. It does not include airfare, airport transfers, or excursions.
---
Training Information
Prerequisites
200-hour Integral Yoga Teacher Training completed at Satchidananda Ashram–Yogaville, an Integral Yoga Institute, or Integral Yoga Center and at least six months of Yoga teaching experience. Certified teachers from other traditions may also apply.
Continuing Education
Yoga Alliance (YA):  Approximately 170 contact hours

International Association of Yoga Therapists (IAYT): Approximately 170 contact hours
Teachers
Swami Asokananda, E-RYT 500
Swami Asokananda, a monk since 1975, is one of Integral Yoga's foremost teachers—known for his warmth, intelligence, and good humor. His teaching comes out of his own practice and experience while absorbing the wisdom of his Guru, Sri Swami Satchidananda. While he enjoys sharing the practical wisdom of yogic philosophy (especially the great Indian scripture, the Bhagavad Gita), he also loves his practice of Hatha Yoga. He is one of Yogaville's primary instructors for Intermediate and Advanced Hatha Yoga Teacher Trainings. He presently serves as president of the Integral Yoga Institute in New York City. Before this position, he served…
Learn more about Swami Asokananda, E-RYT 500
Lalita Dagny Vigander, E-RYT 500, LMT, RCYT
Lalita has been practicing Integral Yoga since 1998, and became an Integral Yoga instructor in 2005. Lalita is now certified in Basic, Intermediate, and Advanced Hatha, as well as in Stress Management, Raja Yoga, Meditation, Restorative Yoga, Yoga of Recovery, Children's Yoga, and Yoga for People with Cancer. Lalita is one of Yogaville's teacher trainers for the Basic and Intermediate levels, including Anatomy and Physiology. Lalita teaches children, adults, and senior classes along with Meditation and Stress Management classes. She has been invited to lecture at cancer retreats, to a community college and at UT's Administrators retreats and women's conferences.…
Learn more about Lalita Dagny Vigander, E-RYT 500, LMT, RCYT