Navigating Life Change: Stuff Happens, but Suffering Is Optional
with Michael Lee, E-RYT 500, C-IAYT, Dip.Soc.Sci, Dip.T., M.A.
October 27 - 29, 2017
You can change anything if you are truly aware and accepting of what is happening; but without awareness, your choices are limited. — Michael Lee
Step into each day feeling inspired and well-equipped to fuel lasting change and enhance your life journey. Whether facing issues in health, work, relationships, identity, purpose, or any other life change, join us to learn simple and profound techniques that will enable you to respond to your experiences with awareness.
In this workshop you will:
Practice a Yoga and mindfulness-based process
Explore strategies to help you tune into your body and let your body inform your life
Learn to utilize the unique Phoenix Rising integration process
Enhance your awareness and gain clarity in your choices
If you are in touch with your body, you will be in touch with your response to life's events.
The Phoenix Rising is a process for taking what one learns from one's body on the mat and is guided in a process that puts it into life changing awareness with appropriate action to manifest one's intention.
Testimonial
Michael is one of the most inspiring teachers I have ever met and this was an amazing workshop. The best Yoga workshop I've ever taken! Thorough, warm-hearted intention and delivery, heart and soul involvement. — Deepika G.
Presenter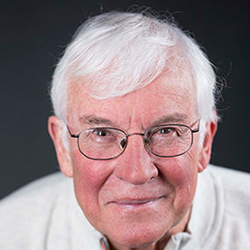 Michael Lee, E-RYT 500, C-IAYT, Dip.Soc.Sci, Dip.T., M.A.
Michael is a master educator with 50 years of teaching experience. He founded Phoenix Rising Yoga Therapy in 1985 after many years of deep Yoga practice and work in the areas of personal growth and transformation. Michael is the author of two books: Phoenix Rising Yoga Therapy—Bridge from Body to Soul and Turn Stress Into Bliss. He is also a contributing author to the American Psychological Association published book, Beyond Talk Therapy: Using Movement and Expressive Techniques in Clinical Practice. In 2016, Michael was a keynote speaker at the Symposium on Yoga Therapy and Research (SYTAR) for the International Association…
Learn more about Michael Lee, E-RYT 500, C-IAYT, Dip.Soc.Sci, Dip.T., M.A.