Yoga for All: Empowering Underserved Populations
with Dianne Bondy, E-RYT 500
November 3 - 5, 2017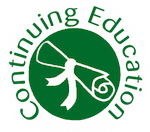 Discover Yoga for all during this inclusive weekend workshop. Learn how Yoga can empower, inspire, promote self­-acceptance, and help you to embrace change.
We will start with a critical review of how society, media, and culture affect the physical and spiritual practices of Yoga.
In this program, you will:
Gain expert insights into the implications of media, internalized oppression, and self-­hate
Explore the many non-­conventional ways a Yoga practice can be an effective tool for promoting healing, wellness, and evolution to underserved and underrepresented populations
Gain knowledge on how to include all body types and ethnicities into the practice of Yoga
Learn how to create a safe space for individuals to learn the healing practice of Yoga
Evolve your teachings, therapies, community programs, and personal practice to reach populations in need
The audience for this workshop includes all those seeking empowerment and who are interested in creating a more inclusive environment both on and off the Yoga mat.
This workshop will benefit Yoga students and teachers, and professionals that work with diverse, at­-risk, and/or underserved communities including teachers, social activists, nonprofit organizations, child and youth care workers, therapists, social workers, psychologists, and community leaders.
Training Information
Prerequisites
None.
Continuing Education Opportunities
Yoga Alliance (YA): Approximately 7 contact hours. Receive YA credits through Dianne Bondy Yoga and Yoga For All Yoga Teacher Training.
---
Yoga for All: Schedule Overview
Friday Night
The Path to Empowerment, Self-Love, and Body Acceptance
Join Dianne Bondy in an accessible Yoga practice designed to help you safely explore the themes of self-acceptance and compassion towards the self and others. This unique practice integrates asana, journaling, and open-dialogue discussions centered on the philosophy of Yoga as it relates to equanimity and unity. Explore asana, breath, and the mind-body connection in a way that illuminates your strength and creativity. Come and enjoy the unique experience of standing in your power as you connect with your inner light!
Saturday Morning
The Art and Science of Asana for All
The literal definition of asana is "the seat". So come and take a seat of power in your own practice! Dianne invites you to participate in unique asana variations and unconventional models of practice that focus on safe and accessible self-expression. This practice includes a hands-free vinyasa flow and an exploration of the yin and yang of asana, followed by a restorative practice and an empowering closing meditation. Safely explore the many different forms and expressions of traditional Yoga postures!
Saturday Afternoon
Yogi Playtime—Welcome to the Playshop!
Every Yoga practitioner has at least one posture that causes frustration or fear. But conquering fears from the safety of your Yoga mat can fill you with strength, confidence, and a healthy boost of self-love! Bring your trouble poses to this workshop and let Dianne give you a helping hand. In this hands-on workshop, you'll discover one-on-one modifications and suggestions specifically tailored to your own unique body. Explore Yoga for all levels, shapes, and sizes as an expression of life and joy. Working in a non-competitive environment, this practice will be brave and supportive. Learn how to listen to your body and connect with your inner strength while exploring the path to self-acceptance. Bring your questions, your ideas, and your asana and let's flow freely as we share in this inspiring practice.
Sunday Morning
Yoga, Body Image, and Social Justice
We're all in this together! This is what the Yoga practice teaches us. Together we rise, and together we create positive change. Conclude your weekend with a mind-opening exploration into the power of social change as it relates to the tenets of Yoga. You are invited to experience the connection between body image, equality, equity, and the power of the Yoga practice as a vehicle for shifting consciousness. In a lively, open-forum discussion, we will explore the impacts of our own conditioning on the injustice and inequality experienced in our local communities. Examine what is holding you back personally and collectively, and uncover the strategies and tools you need to break through the societal norms and divisions that block us from social change. Learn how to use your Yoga practice to help change the world!
Testimonials
Wow! I had tears a few times as I listened to and felt the intention behind the words in the first lesson. I'm pretty selective with the teachers I choose and thought I was being careful in deciding which classes to attend. It seems I was just donning an invisibility cloak of denial and defense against the unspoken (and sometimes spoken) expectations and judgement. I didn't realize the slow-moving and cumulative toll they were taking on my power and self-worth. Thank you for this training! I can't wait to be a different kind of teacher and share this gift of inclusive Yoga. — Lisa Parks

Jai, Jai, Jai Ma! Your enthusiasm is infectious… even though I started this extremely psyched, I appreciate the time you took to craft a "portable" version of "keys to success" which supports and furthers the written version. As a teacher of teachers I am in awe of your ability and experience in anticipating areas of nurturing need in your participants. You go so much further than merely creating and holding a safe and inviting learning environment. It's only day 1 and I've already learned so much… on a wide variety of unanticipated topics. Wow! Sorry to go all fangirl. Ha! — Stacy S.
Teacher
Dianne Bondy, E-RYT 500
Dianne is a celebrated Yoga teacher, social justice activist, and leading voice of the Yoga For All movement. Her inclusive view of Yoga asana and philosophy inspires and empowers thousands of followers around the world regardless of their shape, size, ethnicity, or level of ability. She applies over 1000 hours of training to help her students find freedom, self-­expression, and radical self-­love in their Yoga practice. She shares her message and provides millions of followers with affordable access to online Yoga classes, workshops, and tutorials at her virtual studio: Yogasteya.com. Dianne contributes to Yoga International, Yoga Journal, Do You Yoga,…
Learn more about Dianne Bondy, E-RYT 500