Yoga for Babies: Foundational Practice – Levels 1 and 2
with Ellynne Skove, LCAT, NCC, BC-DMT, BCPP, E-RYT, M.A.
November 16 - 19, 2017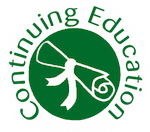 Join Ellynne Skove for a Yoga for Babies workshop that includes two levels of training. The Level 1 training focuses on work with babies from birth to creeping, with an emphasis on tummy time and infant anatomical development. Level 2 examines mobile babies from creeping to finding their feet on the ground, through crawling, sitting, pushing up, standing, and walking. We will consider fetal and birth imprints in our training and how to accommodate these.
You will:
Gain experiential knowledge of infant developmental movement patterns
Correlate developmental movement with Yoga poses
Learn considerations of infant anatomical structures
Develop ways to support essential bonding and attachment relationships
Learn basic principles of pre and perinatal psychology and health
Understand how the senses are key to movement and learning
Discover and create developmentally appropriate activities for incorporating this work into your own professional practice
Join us for a daily practice of developmental movement and Yoga using ideokinesis, games, and observation. There will be theoretical presentations and discussions, and guest babies for a sample class and observations. All participants will receive a teaching manual, articles, a Tummy Time booklet, and a DVD.
Participants are encouraged to hold an advanced degree in a relevant profession or work directly with infants or children. This training is also applicable for those working with special needs populations, toddlers, children, teens, and adults, as it is foundational.
This training will benefit professionals working in the fields of infant health, occupational therapy, physical therapy, dance/movement therapy, Yoga, somatic therapies, craniosacral therapy, somatic psychology, early intervention, pediatrics, postpartum doula, and baby nursing.
Training Information
Prerequisites
None.
Continuing Education Opportunities
Testimonials
As a pediatric occupational therapist I learned about infant and child development, in both typical and atypical patterns, but this course really turned my brain on in ways I had never even thought of (i.e. how we are all born with a birth imprint and how this can affect our overall development physically, emotionally, and cognitively). — Kaili, OTR/L

As a physician I cannot speak more highly about the skill and expertise of Ellynne Skove. Her classes bring together fundamental understandings of neurobiology and development as well as integrating principles from Yoga, dance, song, and bodywork. — Debra H., M.D.

When I heard about the GoGo Babies® Training, I immediately knew I had to take it. The information I learned has made me not only a better baby Yoga teacher, but it now also allows me to be a more informed resource of support for the mothers I work with each and every day. The course strikes a perfect balance of providing crucial information regarding infant developmental movement, hands-on experience in actual classes, as well as time to collaborate with other trainees. — Jen Schiffer, Sr. Trainer and Instructor, Karma Kids Yoga

This training was exquisite. It was very inspiring and immensely rich. As a bodyworker and SE practitioner I gained many important insights into the topic of pre and prenatal development which hugely influenced my practice not only with babies but also with adults. Ellynne can bring together work with precise intention and fun – which is so important for well-being of us all. — Filip Z., SE practitioner, Craniosacral Therapist