Hands On or Off? The Art of Yoga Adjustments
with Letícia Padmasri, M.A., E-RYT 500, C-IAYT
September 29 - October 1, 2017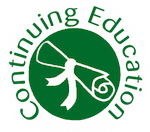 Yoga adjustments can be beneficial in a number of ways, having the potential to take students to a level of deeper awareness and more self-refined practice. Yoga students and teachers appreciate the power and art of adjustments. Yet an essential consideration before providing hands-on assistance is to make clear why one might need it and then decide how to approach it: verbal instruction, physical adjustments, or other teachings.
In this workshop, we will discuss the purpose of Yoga adjustments, learn how to make adjustments effective and safe, and develop postural observation skills. You will study principles that give you more confidence to make decisions and to better help your students.
You will explore:
Anatomy behind the practice
Adjustment techniques
What makes a good adjustment
A practice with deeper awareness
This is a helpful program for all Yoga teachers, teacher trainers, and dedicated Yoga students.
Training Information
Prerequisites
None.
Continuing Education Opportunity
Yoga Alliance (YA):  Approximately 7 contact hours
Testimonials
The program was beautifully presented with a wealth of knowledge, wisdom, and sincerity that can only come from a deep personal practice and service from the presenter, Padmasari. — Hridayan Stern

Great teacher, plenty of help, good pace of learning. — Brian Mills

Leticia is extremely knowledgeable, and her presentation was very clear. She really took the time to make sure we understood each point as she progressed through the program. — Elizabeth Fox
Teacher
Letícia Padmasri, M.A., E-RYT 500, C-IAYT
Letícia Padmasri is an Ayurvedic Lifestyle Consultant, a certified Advanced Integral Hatha Yoga teacher, and a certified Raja Yoga teacher. She holds a bachelor's degree in exercise science, a master's degree in education, and has dedicated many years towards the study of exercise physiology. She combines her love for the sciences of Yoga and Ayurveda with her interest in the body's structure and function, helping students of all levels adapt their practices to achieve optimal health and total well-being. In addition to being one of Yogaville's primary teacher trainers, she also offers workshops and seminars in the US and Brazil.…
Learn more about Letícia Padmasri, M.A., E-RYT 500, C-IAYT