Coming Home: Moving Deeper Into Mindfulness and Love
with Susan Carol Stone, Ph.D.
October 20 - 22, 2017
Through interactive practices and challenging inquiry, this program will focus on the convergence of mindfulness and love in order to broaden and enliven your spiritual path.
Many people are becoming familiar with mindfulness these days, and we have all experienced love in some form. What is less clear is that mindfulness and love are inextricably related and, when followed as a spiritual path, they lead far beyond stress reduction into our heart's deepest yearnings: awakening and peace. This is a path of the heart, but it requires courage—courage to see past familiar, limited, and often painful ideas about yourself and others, and courage to forgive in order to dwell in the open, yet intimate reality that is your true nature.
In order to deepen your experience, silence will be encouraged during non-program hours, though it is not required.
The program is geared to people who have already been introduced to mindfulness and who have seeking minds and open hearts.
Testimonials
Amazing quality of teaching, presentation of knowledge, and wisdom. I experienced almost an immediate and noticeable change in the level of stress and anxiety affecting me, thanks to the practices learned and the environment at the Ashram. — Ryan Bailey, 2016 Program Participant

Susan teaches in a loving, professional manner—with wisdom, grace, and passion. — 2016 Program Participant

Susan's course was one of the best gifts I've given to myself. What could be more important than learning to embrace the moment and ultimately, the beauty of living? — Carrington Menzel

Susan has an easy way of presenting difficult material. — Past Participant

All of Susan's meditations, insight, and information were wonderful, enlightening and affirming! — Past Participant
Teacher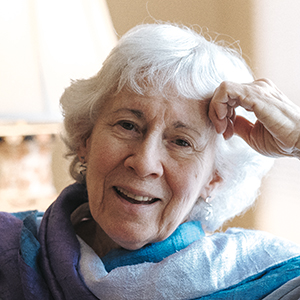 Susan Carol Stone, Ph.D.
Dr. Susan Carol Stone has practiced mindfulness for thirty years. She teaches Mindfulness-Based Stress Reduction (MBSR) at the University of Virginia and is a teacher with the Insight Meditation Community of Charlottesville. A graduate of the Community Dharma Leader Program at Spirit Rock Meditation Center (CA), she leads mindfulness retreats and workshops, has facilitated online mindfulness groups, and has taught mindfulness in a variety of settings, including maximum security prisons and middle school. She has lived in Zen and Theravadan Buddhist monasteries and is ordained as a Zen lay priest. Susan is also a Reiki master who has worked with…
Learn more about Susan Carol Stone, Ph.D.