Beyond Asana: The Joy of Classical Yoga
with Michael Rhadeya Plasha, E-RYT 500, RPYT
November 17 - 19, 2017
Posture can take you only so far. Go beyond asanas in your Yoga practice and join us for a weekend workshop exploring the more subtle aspects of classical Yoga.
During this workshop, you will:
Discover how the roots of Yoga provide the tools for transformation
Fall in love with the philosophical, psychological, and spiritual roots of Classical Yoga
Joyfully explore how you can apply the teachings of the wisdom masters on the mat, contemplating what you can learn about yourself while in the asanas
Learn how to understand the complexities of the mind through Yogic psychology, which is similar to cognitive psychology
Examine some key verses from the Upanishads, Bhagavad Gita, Yoga Sutras, and other important texts for self-inquiry and contemplation
Practice self-awareness exercises and journaling
Guide your postural flows with the knowledge of the gunas (psychological attributes) and the koshas (levels of self-awareness) as your guide
Become aware of which translations and commentaries of various spiritual texts might be best for you right now
Walk lightly upon these deep teachings with respect, humor, and compassion.
Testimonials
Michael is at the cutting edge of Yoga in America. His approach will hopefully become mainstream in about 5 years. — Swami Asokananda, President Integral Yoga Institute

Plasha has mastered his material — Richard Rosen, Yoga Journal
Presenter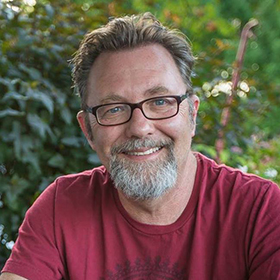 Michael Rhadeya Plasha, E-RYT 500, RPYT
Michael Rhadeya Plasha has studied and contemplated the Yoga Sutras for over forty years. He has taught over 12,000 classes and is celebrating the 21st anniversary of his studio in Erie, PA. Certified in Integral Yoga Levels 1 and 2, Prenatal Yoga, and Yoga of the Heart. Michael is on Yoga Alliance's Standards Advisory Committee and has given workshops nationwide on the integration of Hatha, Raja, and Tantric Yoga. He holds certification from the American Institute of Vedic Studies in Ayurveda and Yoga. See more at plashayoga.com
Learn more about Michael Rhadeya Plasha, E-RYT 500, RPYT