Kid's Yoga Program May 26–29, 2017
with Nitya Griffith, E-RYT 200, CRYT and Shakti Love Liebl
May 26 - 29, 2017
Bring your children with you this weekend!
Satchidananda Ashram-Yogaville is starting a childcare program for guests who come with children ages 5-11!
While you enjoy your program, you can feel confident that the kids will be well looked after by our experienced staff and entertained through a variety of fun activities. Arts and crafts, music, dance, drama, hiking, and games will keep them busy and laughing throughout the weekend. In addition, they'll have the benefit of learning about ashram life, the principles of Integral Yoga, and Swami Satchidananda.
Presenters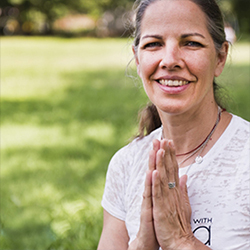 Nitya Griffith, E-RYT 200, CRYT
Nitya, the founder of Nitya Living™, has been an Integral Yoga teacher since 2005. She offers creative children's Yoga programs with asanas, meditation, mindfulness practices, and breathing practices through storytelling and original songs. Nitya has published the Yoga with Nitya Kid's Yoga DVD; the Satchidananda Ashram–Yogaville Coloring Book: A Child's Journey into Yoga; Yoga with Nitya Cookbook: Seasonal, Local, Vegetarian Meals for a Healthy Family; and her latest Musings from Mat: Inspirations and Poetry. See more at nityaliving.com
Learn more about Nitya Griffith, E-RYT 200, CRYT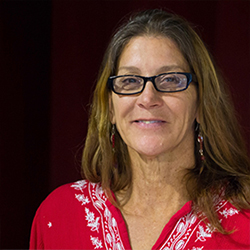 Shakti Love Liebl
Shakti Love is a certified elementary and K-12 science teacher who has taught many years in indoor and outside classrooms. She incorporates her love of all Yoga teachings, nature, music, and art. She has authored a children's book, Titus and the Saber–Tooth. She is also certified in English as a Second Language (ESL) and Museum Studies. She currently lives and works at Satchidnanda Ashram–Yogaville and is finishing a masters in Museum Education.
Learn more about Shakti Love Liebl