Ageless Yoga Teacher Training
with John Schlorholtz, E-RYT 500
August 10 - 13, 2017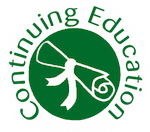 As our elders change in body and mind, they need new approaches to help foster health. The models for body and mind work that took them through their middle years are often no longer a good fit. Yoga, with its insights into human development, is well suited to help people age harmoniously.
With a focus on learning with humor and enjoyment, this experiential workshop teaches numerous skills and techniques. It also seeks to challenge common concepts about aging, Yoga, and exercise.
One of the mottos of the workshop comes from Sri T. Krishnamacharya: "Don't adapt yourself to Yoga; adapt Yoga to yourself." With the knowledge of how to adapt your teaching creatively and wisely, you can profoundly serve our elderly students. 
Some subjects that you can expect to study:
Common injuries and health conditions among elderly students and methods to address them

The physical, mental, and emotional changes that come with aging and helpful approaches to take

Useful anatomy for both elderly students and their teachers

Care of soul and spirit for the elderly
Training Information
Prerequisites
None—Yoga teachers, exercise instructors, health professionals, and anyone interested in healthy aging is invited.

Continuing Education Opportunities
Yoga Alliance (YA):

 Approximately 12 contact hours

Healthcare and Related Disciplines: Although CMEs are NOT offered, a certificate documenting CE hours may be available for your discipline. Please contact [email protected] for details
Integral Yoga is a registered school of the Yoga Alliance—a voluntary alliance of organizations and teachers dedicated to uphold the integrity of Yoga—and provides ongoing support for Yoga professionals in the US.
Testimonials
John teaches with humor and authenticity. His program is comfortably accessible to all ages and levels of experience. I found "Ageless Yoga" with John validated much of what I have been teaching to my senior population, and I learned a host of new techniques to share with my students. Highly recommended! — Barbara Gemershausen

Really enjoyed this class—specifically, the open discussion and sharing of information as a group. I received a lot of new tools for my ageless classes. I loved John's sense of humor, sharing of knowledge, and chanting! — Nancy Peck

Such wonderful insight into bringing Yoga to the aging population. It was also beneficial to hear the testimonials from other teachers. — Brett Smith

John's approach to Yoga asana is gentle, freeing, and effective. The techniques taught in this workshop are going to benefit my personal practice and those of all of my students.—Claudette Lewis

Thank you for providing insight into working with the elderly. I feel that I have gained the knowledge to start my new class with confidence. — Stacy O'Connor

Although my purpose in participating in this program was to be better skilled in assisting the aging population, I actually received great guidance in keeping myself in better shape. I am freer in my body just from these few days. It was such an enjoyable experience, and I recommend it to everyone. — Shraddha Sweeney

Besides the fact that Yogaville is an ideal environment for experiencing harmony, compassion, and joy, the workshop with John Schlorholtz was profound (emotionally), and very instructive. Thank you! — Caroline Garrett Hardy

John has vast experience in this area and is an engaging teacher! — Heather Geialensjrt
Teacher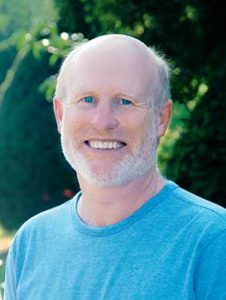 John Schlorholtz, E-RYT 500
John Schlorholtz is a principal Yoga instructor at the Harvard University Center for Wellness. He has worked with older adults extensively, both in individual therapy and in a variety of group settings. John was born and raised in Pakistan, has traveled through much of India, and has led a number of trips to the Caribbean and India. He is influenced by Sri Aurobindo, Arthur Kilmurray, and the gentle, flowing style of Sri Krishnamacharya. John created the three-volume Ageless Yoga DVD series. His teaching style is characterized by knowledge of anatomy, insight, humor, and storytelling. See more at agelessyoga.org
Learn more about John Schlorholtz, E-RYT 500