4-Day Laugha Yoga® Teacher Training
with Bharata Wingham, E-RYT 200, CLYT
August 20 - 23, 2017
In this 4-day Laugha Yoga teacher training, you will be trained and qualified to certify other Laugha Yoga Leaders.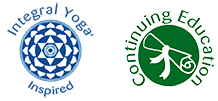 Laugha Yoga is an ancient new idea of combining the practices of Yoga with prolonged intentional laughter. This combination is extremely potent and therapeutic.
Learn to instruct other laughter Yoga leaders in how to:
Fully bring core Yoga teachings into the laughter sessions
Expand your professional skills to include corporate training and educational settings with adults and children
Find the resources to increase and enhance your personal practice and train other leaders
Bring knowledge of the medical benefits, and contemporary research, to your students' awareness such as helping alleviate anxiety and depression, anti-aging and stress
Lead Laughing Yoga Training group sessions with increased communication skills and teamwork
Instruct solo and partner sessions, releasing maximum stress and tension
Practice your own laughter skills and have time and support to perfect your own style
Join the exciting field of laughter yoga, and become certified to train others to be leaders of Laugha Yoga sessions locally and internationally.
Attend this four-day certification and receive all the instruction, materials (including a teacher's manual), and experience you will need to begin training other laughter yoga leaders to run their own Laugha Yoga Leader Certification programs.
---
10% OFF tuition
when attending both 3-Day Laugha Yoga Certification and 4-Day Laugha Yoga Teacher Training in succession
---
Training Information
Prerequisites
Laugha Yoga or Laughter Yoga Leader Certification
Continuing Education Opportunity
Approximately 20 training hours
Testimonials
The Laugha Yoga Teacher training expanded my knowledge beyond my leader certification. It helped me understand what is expected of a teacher, and deepened my understanding of Laughing Yoga.— Peter Topkis

This training was amazing! Bharata is so knowledgable and welcoming. He was the main reason I came back for the second certification! Please convince him to hold a "continuing ed" program for laughter leaders so that we have another program to attend! — Lindsay Carroll