Brain Science and Yoga: Why (and How) Yoga Works
with M. Mala Cunningham, Ph.D., C-IAYT
March 3 - 5, 2017
Yoga works—here's proof.
New technologies allow researchers to see directly into our brain and observe how mindfulness practices shape our brain and our physiology. It's exciting to know that through Yoga practices we can alter and re-wire our neuropathways—and therefore change our thoughts, feelings, and behaviors—which will increase our ability to heal, achieve peace, and perform at our best.
In this workshop, learn how Yoga and mindfulness affect your neurophysiology, along with hands-on techniques designed to help improve mental and physical health. You'll also learn how to increase peak performance, and work through such negative emotional cycles as anxiety, depression, addictions, anger, and stress.       
These techniques and tools are on the cutting edge of neuroscience and medical Yoga.  Come learn what neuroscience, Yoga, and mindfulness have to offer you.
Continuing Education Opportunities
This program provides the following CE opportunities:

Testimonials
I've never ever experienced such a magical combination of learning high-quality information with a very high spirituality that tightly hugged my heart. — Past Participant

The program exceeded my expectations. It incorporated the intellectual, spiritual and physical beautifully. — Past Participant

Really truly life changing and just what I needed to ignite my spiritual spark again! So thankful! — Tammy Moore
Presenter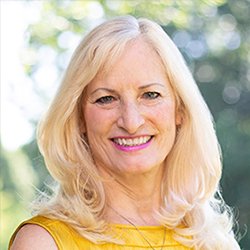 M. Mala Cunningham, Ph.D., C-IAYT
Mala Cunningham is a Counseling Psychologist and Certified Yoga Therapist in Charlottesville, VA. She is an Assistant Professor at the University of Virginia School of Nursing where she teaches courses in Foundations of Medical Yoga for Health Professionals. Dr. Cunningham is also the president of Positive Health Solutions and is the founder and director of Hospital Bed Yoga and the Cardiac Medical Yoga Teacher Training Program. She is also the co-director of Medical Yoga at the University of Virginia and is involved in several Yoga-based initiatives, including a research study exploring the impact of Medical Yoga on lupus patients. She…
Learn more about M. Mala Cunningham, Ph.D., C-IAYT