Integral Yoga 200-hour Teacher Training – Fall 2017
with Lalita Dagny Vigander, E-RYT 500, LMT, RCYT and Raam Das, E-RYT 500
October 22 - November 19, 2017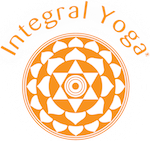 The Integral Yoga 200-hour Teacher Training at Satchidananda Ashram–Yogaville is a month-long residential program consisting of over 200 class hours.
This comprehensive Yoga teacher certification provides a strong foundation for personal and spiritual development, a space for nurturing your own practice, and the skills necessary to become a knowledgeable Yoga teacher. You will learn to teach each portion of the Integral Yoga Beginners' Hatha Yoga class, including asanas (Yoga poses), deep relaxation, pranayama (breathing practices), chanting, and meditation.
Additionally, you will explore:
Classes in vegetarian diet
Instruction in basic anatomy and physiology
Chanting instruction—for personal practice and class settings
Raja Yoga (the science of the mind and yogic lifestyle)
Jnana Yoga (the study of Self-inquiry)
Bhakti Yoga (the path of devotion; including chanting, worship, and self-surrender)
Karma Yoga (the practice of selfless service)
Conducting and publicizing classes
Training Information
Prerequisites
Applicants should be regular practitioners of Hatha Yoga for six months, preferably one year.
Certification
Graduates receive a diploma certifying them to teach Integral Yoga Hatha Beginners Level I classes and are awarded 200 Yoga Alliance hours.



Integral Yoga is a registered school of the Yoga Alliance—a voluntary alliance of organizations and teachers dedicated to uphold the integrity of Yoga—and provides ongoing support for Yoga professionals in the United States.
Teachers
Lalita Dagny Vigander, E-RYT 500, LMT, RCYT
Lalita has been practicing Integral Yoga since 1998, and became an Integral Yoga instructor in 2005. Lalita is now certified in Basic, Intermediate, and Advanced Hatha, as well as in Stress Management, Raja Yoga, Meditation, Restorative Yoga, Yoga of Recovery, Children's Yoga, and Yoga for People with Cancer. Lalita is one of Yogaville's teacher trainers for the Basic and Intermediate levels, including Anatomy and Physiology. Lalita teaches children, adults, and senior classes along with Meditation and Stress Management classes. She has been invited to lecture at cancer retreats, to a community college and at UT's Administrators retreats and women's conferences.…
Learn more about Lalita Dagny Vigander, E-RYT 500, LMT, RCYT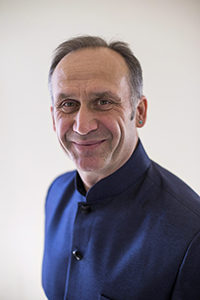 Raam Das, E-RYT 500
Raam Das is a former director of the Integral Yoga Teachers Association. He has been practicing Yoga since 1992, instructing Integral Yoga since 2009, and serving with teacher trainings at the Integral Yoga Academy since 2010. He is certified as a teacher of Intermediate Hatha as well as Raja Yoga, Meditation, Stress Management, and Yoga for specific health conditions including, cancer, heart disease and arthritis.
Learn more about Raam Das, E-RYT 500