Intermediate Integral Yoga® Teacher Training – 2017
with Madhuri Fiona Flynn, E-RYT 500 and Lalita Dagny Vigander, E-RYT 500, LMT, RCYT
June 18 - July 9, 2017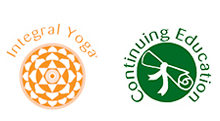 Intermediate Integral Yoga Teacher Training (ITT) offers an opportunity to profoundly enrich your understanding and practice of Integral Yoga. As a student, you'll dive deeply into the subtle aspects of Yoga and acquire the skills needed to teach them.
In this program you will:
Learn important additional asanas, their benefits, and how to safely guide students into and out of the poses

Explore making skillful sequencing choices and adaptations that will enhance your classes

Gain a fuller understanding of prana and pranayama techniques
Study the Bhagavad Gita, which expounds the philosophy and practices of the four main paths of Yoga (Karma, Raja, Bhakti, and Jnana Yoga)
Training Information
Prerequisites
200-hour Integral Yoga Teacher Training completed at Satchidananda Ashram–Yogaville, an Integral Yoga Institute, or Integral Yoga Center and at least six months of Yoga teaching experience. Certified teachers from other traditions may also apply.

Continuing Education
Although we do not yet offer formal Continuing Education Units, the IYTA can provide a CE certificate that documents your attendance and the number of hours your program includes.
Contact hours: Approximately 112
Total training hours: Approximately 175
Presenters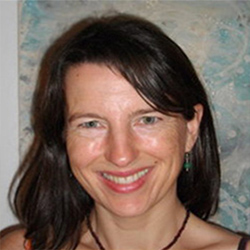 Madhuri Fiona Flynn, E-RYT 500
Madhuri has been teaching Yoga since 1997 and has trained hundreds of Yoga teachers internationally over the past nineteen years.   A dedicated yogini, she found and fell in love with Yoga on her arrival in San Francisco from London in 1995. She was a resident at the San Francisco Integral Yoga Institute for 16 years, which afforded her the opportunity to be immersed in the teachings and to live a yogic lifestyle. There she served as head of teachers and as the main trainer for Basic, Intermediate, Advanced, and Children's Yoga teacher trainings.
Learn more about Madhuri Fiona Flynn, E-RYT 500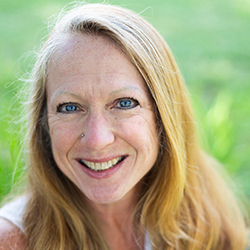 Lalita Dagny Vigander, E-RYT 500, LMT, RCYT
Lalita has been practicing Integral Yoga since 1998, and became an Integral Yoga instructor in 2005. Lalita is now certified in Basic, Intermediate, and Advanced Hatha Yoga, as well as in Stress Management, Raja Yoga, Meditation, Restorative Yoga, Yoga of Recovery, Children's Yoga, and Yoga for People with Cancer. Lalita is one of Yogaville's teacher trainers for the Basic and Intermediate levels, including Anatomy and Physiology. Lalita teaches children, adults, and senior classes along with Meditation and Stress Management classes. She has been invited to lecture at cancer retreats, to a community college and at UT's Administrators retreats and women's…
Learn more about Lalita Dagny Vigander, E-RYT 500, LMT, RCYT