iRest® Personal Practice Immersion
with Robin Carnes, E-RYT 500, C-IAYT, MBA
May 18 - 21, 2017
Come join us for this iRest Personal Practice Immersion (iPPI), where you will learn the principles and practice of iRest Yoga Nidra Meditation and experience the ways iRest can be used on and off the mat to foster a greater sense of freedom, synchronicity, authenticity, and creativity in your daily life.
Through practice and dynamic dialogue you will:
Learn the ten steps of iRest
Experience body sensing and breath-sensing
Form an inner resource of well-being
Learn to meet difficult emotions and beliefs skillfully
Experiment with playful, improvisational movement, sound, and art activities to reflect on what opens up to you and in you when actions flow spontaneously from your essential wholeness
Awaken to your true nature and essential wholeness
Research shows that iRest Meditation effectively reduces stress, insomnia, anxiety, depression, chronic pain, and post-traumatic stress disorder and enhances joy, equanimity and well-being throughout your daily life.
Training Information
Prerequisites
This iPPI is open to everyone: Both experienced iRest practitioners and newcomers alike who wish to sample the fullness that iRest has to offer for health, healing, resiliency, well-being, awakening, and the wholeness of being.
Continuing Education Opportunities
Approximately 16 training hours
---
This iPPI qualifies as a "short retreat" requirement for those going through iRest Teacher Certification.
---
Testimonial
Working with Robin has been transformative. She has the rare combination of being non-judgemental and supportive while guiding her students into places of growth and change. Working with Robin's spirit and energy is a true gift. — Carol Regan, Public Health Educator
Presenter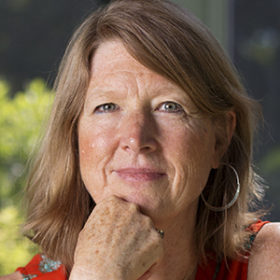 Robin Carnes, E-RYT 500, C-IAYT, MBA
Robin is well recognized as a pioneer and innovator in the field of mind-body therapies for trauma and related conditions. Her work has been featured in The Washington Post, Woman's Day Magazine, Yoga Journal, Army Magazine, The Huffington Post, Defense.gov, and Yoga International. She presents regularly at conferences and lectured at the National Defense University. Robin appears in the award-winning documentary, Escape Fire: The Fight to Rescue America's Healthcare. In 2013, The Smithsonian Institute recognized Robin for bringing Yoga and meditation to military communities. Since 2012, she has a private Yoga therapy practice, working mainly with civilians who suffer from…
Learn more about Robin Carnes, E-RYT 500, C-IAYT, MBA