Lighten Up: Let Go to Greater Happiness
with Morganne Ashlie, M.S., LAc and Mitra Somerville, RYT 500
October 20 - 22, 2023
Do you experience mental and emotional ups and downs? Come and experience effective techniques to release upsets, restore balance, and rediscover your Inner Peace. Take a healing journey during this dynamic weekend retreat. Using various traditional and modern methods for healing, you will explore limiting beliefs, judgments, and emotions while learning effective techniques for letting go. Techniques like Witnessing and CTTB (Cutting the Ties that Bind) facilitate releasing non-beneficial relationship dynamics and limiting childhood conditioning that may still be affecting your daily life. Releasing deep-seated beliefs and energetic blocks allows you to experience yourself in a fresh and expanded way, opening yourself to new opportunities in your life.
Under the guidance of skilled practitioners Mitra and Morganne, you will connect to powerful inner resources for grounding and insight with methods like Qigong (standing meditation) and Shamanic Journeying. Among the many healing modalities included this weekend is a fire ceremony (inner imagery) to invite personal transformation.
As Swami Satchidananda would say, "Peace comes not from doing, but from undoing; not from getting, but from letting go." Lighten Up: Letting Go to Greater Happiness offers a unique combination of practices for letting go, leading you to a clearer mind, increased energy, and a natural ease and contentment, leading you to feel more peace and joy within your life.
Benefits:
Learn uplifting Guided Meditations
Discover your inner guides
Experience your inner light, contentment, joy, and love
Let go of stressful emotions
Transform limiting and negative beliefs
Free yourself of childhood conditioning
Release relationship-limiting ties and attachments
Discover the power and usefulness of being the witness or observer
A Licensed Acupuncturist, Morganne brings decades of teaching experience in the liberating practices of Taoism, Buddhism, and Shamanism to complement the author of Treasure Within You, Mitra's, depth of experience in teaching Integral Yoga and Cutting the Ties that Bind, allowing participants real healing and a deeper experience of Peace and Joy.
Continuing Education (CE) Opportunities
Testimonials
Morganne is a treasured Spiritual Teacher who reframes my experience and perspective to a higher frequency. — Grace A.

For decades, I've benefited from Morganne's classes which are always chock-full of delightful presentations and wonderful guided meditations. — Bobbie D.

Mitra is one of those extraordinary teachers whose gentle words while teaching can resonate deeply with your inner being. He is extremely qualified and I have observed his teaching and coaching over an extended period of time… He is calm, centered, very dedicated, and a wonderful person. — Marshall C. Ballou

I came with stress, having exhausted my usual methods of dealing with it. I am leaving in a relaxed frame of mind, with new methods of addressing stress when it arrives. — Powell Dagger
Presenters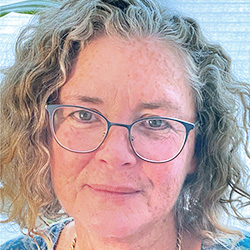 Morganne Ashlie, M.S., LAc
Morganne Ashlie is an experienced, credentialed Alternative and Complementary Healthcare practitioner, a diplomate of the National Council of Acupuncture and Oriental Medicine, a licensed acupuncturist by the Board of Medicine of the State of Virginia, as well as a certified BodyTalk practitioner. First as a researcher and then as a clinician, Morganne has been completely dedicated to Health Promotion and Disease Prevention throughout her professional career. After completing a Bachelor's Degree in Psychology at The College of William and Mary and a Master's Degree in Sociology at Virginia Commonwealth University, Morganne worked as a Project Coordinator at the Health Services…
Learn more about Morganne Ashlie, M.S., LAc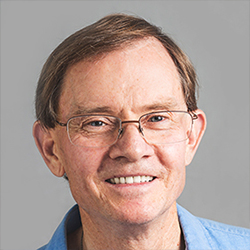 Mitra Somerville, RYT 500
Mitra Somerville has lived and trained in Integral Yoga communities in Australia, New York, and Yogaville, VA. He is a trainer for the 200-hour Integral Yoga Teacher Training and a Meditation, Raja Yoga, Stress Management, and Hatha Yoga Teacher. While in Hawaii he opened a Yoga studio and published a book, Treasure Within You. His extensive training in practical psychology and experience teaching for 40 years places him in a unique position to guide people to improved mental, emotional and physical health and to discover their inner Peace and Joy. He currently resides in Yogaville, VA.
Learn more about Mitra Somerville, RYT 500