8-Day Silent Retreat
with Integral Yoga Senior Staff, Swami Karunananda, E-RYT 500 and Swami Vidyananda, E-RYT 500, C-IAYT
August 9 - 16, 2023
Are you ready to go deep into silence and reflection? Embark on a profound inner journey with the 8-Day Silent Retreat at Satchidananda Ashram–Yogaville.
If you have taken a silent retreat before and feel eager to learn more and evolve your practice, this retreat is tailored for you. Skilled Integral Yoga practitioners will lead your exploration of the yogic path and provide guidance for those striving to live a spiritual life. In addition to an extended practice of silence, you will be uplifted by engaging talks on Yoga philosophy and refreshed by Hatha Yoga, pranayama (breathing practices), and meditation.
Integral Yoga promotes an easeful body, a peaceful mind, and a useful life. Developed by Swami Satchidananda, the path of Integral Yoga uses every aspect of life as a stepping stone to one's supreme goal—lasting happiness and inner peace. The practices of Integral Yoga, including meditation and Hatha Yoga, will help you to realize the peace which is your own true nature.
This program offers:
Workshops on yogic lifestyle and philosophy led by senior Integral Yoga instructors
Meditation for connecting with one's inner peace
Hatha Yoga practices for cleansing and rejuvenation
Delicious, vegetarian meals for an enhanced immune system
Guided hikes to experience the natural beauty of Virginia's foothills
Opportunities to practice Karma Yoga (selfless service) in various service areas*, including the Yogaville Kitchen, Farm, and grounds
* Please bring sturdy shoes and water bottles for Farm or Ground Karma Yoga Service
Featured Presenters
Swami Karunananda will be leading a 3-part Raja Yoga Series
Swami Vidyananda will be offering a session on Stress Management
Daniel Scruggs will be offering two sound journey sessions with rare instruments from around the world
What to Expect
Since 1970, Integral Yoga Retreats have provided the sanctuary and solace everyone needs from time to time. Surrounded by a serene woodland landscape, Satchidananda Ashram–Yogaville serves as an ideal environment for rest and relaxation while teachers offer experiential classes in Yoga philosophy, meditation, Yoga postures, and deep relaxation.
Support
During the retreat, you will have the opportunity to seek support and clarification from senior Integral Yoga instructors.
Private mentoring is also available.
All Are Welcome
These retreats are open to everyone, from beginners to advanced Yoga retreatants. Those who are new to meditation or Yoga practices will receive full instruction, while those with experience will have the opportunity to deepen their practice.
Testimonials
Each presenter was a delightful combination of depth of specific knowledge and a wealth of practical "in the world" application of that knowledge. Each of the teachers offered different gifts—from each class I received a deepening of my own experience and something I could take back to share with my students. I enjoyed last year so I made as certain as I could that I could return this year. — Carol Deacon

The staff was amazing. Grounds are incredible. I'll do it again. The food at SH was amazing. Yoga classes were awesome; I really improved my practice. It was peaceful and quiet. — Mary Beth S.

I just love this retreat—the staff does such an excellent job of supporting us and the schedule is a great balance of space and things to do and learn. — Ryann Lofchie
Presenters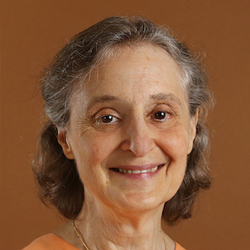 Swami Karunananda, E-RYT 500
Swami Karunananda has had 50 years' experience teaching all aspects of Yoga. She designed and conducts teacher training programs in Raja Yoga and in Meditation. She served as president of Satchidananda Ashram in California and in Virginia, and as director of the San Francisco and Santa Barbara Integral Yoga Institutes. She compiled and edited The Lotus Prayer Book and Enlightening Tales as told by Sri Swami Satchidananda. Her book, Awakening: Aspiration to Realization through Integral Yoga, makes the Yoga teachings accessible and provides inspiration and guidance for the spiritual journey.
Learn more about Swami Karunananda, E-RYT 500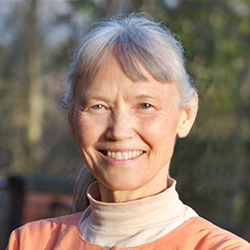 Swami Vidyananda, E-RYT 500, C-IAYT
Swami Vidyananda began practicing Yoga in 1969 and has been teaching Integral Yoga® and training Yoga teachers since 1973. She became a swami (monastic) in 1983. She has taught and trained Yoga and Stress Management teachers throughout the US and Canada, as well as Australia, Europe, and India. She presently lives at Satchidananda Ashram–Yogaville, VA, where she teaches all branches of Integral Yoga, including Hatha, Raja, and Jnana Yoga, meditation, and yogic lifestyle. She continues to travel widely, training Yoga teachers and offering workshops on meditation, stress management, Yoga and the emotions, and mid-life meaning. Before becoming a Yoga teacher,…
Learn more about Swami Vidyananda, E-RYT 500, C-IAYT