Integral Yoga Therapy Wellness Weekend
with Steffany Moonaz, E-RYT 500, C-IAYT, Ph.D. and Lakshmi Sutter, C-IAYT, Ph.D. E-RYT 500, YACEP
July 29 - 31, 2022
Join the inaugural group of Integral Yoga Therapy students who are completing their extensive 800-hour coursework to be certified with the International Association of Yoga Therapists (IAYT) for a Yoga Therapy Wellness Weekend! Drawing from the roots of classical teachings, our IY therapists-in-training receive a balanced and thorough training exemplifying the essence of Yoga while providing applicable skills for modern-day implementation, bridging Yoga with western medical sciences. Under the watchful eyes of their instructors, the Integral Yoga therapists-in-training will craft a Yoga Therapy experience for you as part of a small group in one of six participant-chosen categories:
1. Chronic Pain
2. Stress Management
3. Cancer
4. Heart Health
5. Care for the Caregiver
6. Finding Wholeness
Retreatants also will experience sadhana* (practice), including a Joint Care Hatha Yoga class led by the renowned expert Dr. Steffany Moonaz, author of Yoga Therapy for Arthritis: A Whole Person Approach to Movement and Wellness, and another Yoga for Healthy Aging class with the beloved IYTh Program Director, Dr. Lakshmi Sutter.
* Sadhana refers to any spiritual practice that is aimed at progressing the aspirant toward the ultimate expression of their life. When done intentionally, everything can be sadhana—the way you think, move, eat, and interact with others.
This program offers:
Therapeutic Yoga classes customized for you
A workshop on yogic lifestyle and philosophy led by a senior Integral Yogi
Meditation for connecting with one's inner peace
Hatha Yoga practices for cleansing and rejuvenation
Delicious, vegetarian meals for whole-person wellbeing
Opportunities to practice Karma Yoga (selfless service) in various service areas, including the Yogaville Kitchen, Farm, and grounds (For Karma Yoga service on the Farm or grounds, please bring sturdy shoes and water bottles)
What to Expect
Integral Yoga promotes an easeful body, a peaceful mind, and a useful life. Taught by Swami Satchidananda, the path of Integral Yoga uses every aspect of life as a stepping stone to one's supreme goal—lasting happiness and inner peace. The practices of Integral Yoga, including meditation and Hatha Yoga, guide you to realize the peace which is your own true nature. Surrounded by a serene woodland landscape, Satchidananda Ashram–Yogaville serves as an ideal environment for rest and relaxation while teachers offer experiential classes in Yoga philosophy, meditation, Yoga postures, and deep relaxation.
Support
During the retreat, you will have the opportunity to seek support and clarification from senior Integral Yoga instructors. Private mentoring is also available.
All Are Welcome
This wellness weekend is open to everyone, from beginners to advanced Yoga retreatants. Those who are new to meditation or Yoga practices will receive full instruction, while those with experience will have the opportunity to deepen their practice.
Don't Miss This Opportunity!
If you have been looking for a chance to reconnect with the peace and tranquility of Yogaville while receiving loving support and focused, therapeutic care—this unique weekend experience is for you!
Continuing Education (CE) Opportunities
Testimonials
It was an honor to learn from Dr. Steffany Moonaz. Her knowledge, compassion and understanding of arthritic conditions and the integration of a yogic lifestyle are invaluable. Her teachings embrace a whole person approach and will offer hope to many people. — Rhonda Karl, RYT 500

Lakshmi is a wonderful example of a teacher who blends her head and her heart. Not only is she able to present complicated information clearly and concisely, her warmth made it exceedingly easy to approach her with questions. Preparedness and thoroughness were hallmarks of her teaching, which gave me the confidence to explain what I learned outside the classroom. — Erin Shanthi Haddock
Presenters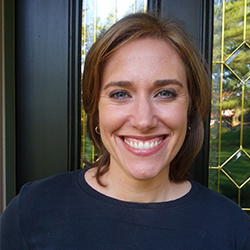 Steffany Moonaz, E-RYT 500, C-IAYT, Ph.D.
Steffany is a Yoga therapist and researcher specializing in rheumatic diseases. She currently serves as director of Clinical and Academic Research at the Maryland University of Integrative Health. She received her 200-hour Yoga teacher training at Satchidananda Ashram–Yogaville in 2003 and her 500-hour training from Yama Therapeutics. Steffany spent seven years at Johns Hopkins University, developing and evaluating a Yoga program for individuals with rheumatoid arthritis and osteoarthritis, which has been replicated in collaboration with the National Institutes of Health. She is the founder of Yoga for Arthritis, an organization bringing evidence-informed Yoga programs to people, nationwide, with arthritis, as…
Learn more about Steffany Moonaz, E-RYT 500, C-IAYT, Ph.D.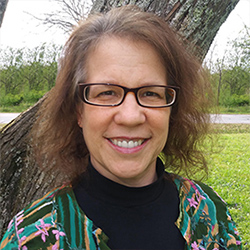 Lakshmi Sutter, C-IAYT, Ph.D. E-RYT 500, YACEP
Lakshmi serves as director of the Integral Yoga Therapy program. Lakshmi previously served in the Integral Yoga Academy at Yogaville as Academy Director, as Integral Yoga Teachers Association Director, and as Teacher Training Planning and Development Director. She is a trainer of Integral Yoga Hatha Yoga at the basic and intermediate levels, and she enthusiastically shares her fascination with the human body during basic anatomy workshops. Lakshmi's supportive instruction is suitable for a wide range of physical levels and class approaches ranging from gentle and restorative to energetic and challenging.
Learn more about Lakshmi Sutter, C-IAYT, Ph.D. E-RYT 500, YACEP