Bringing Yoga Therapy into Hospitals and Academia Part 2
with M. Mala Cunningham, Ph.D., C-IAYT
March 3 - 6, 2022
For everyone, especially Yoga teachers, therapists, and health professionals
Are you a Yoga teacher or Yoga therapist seeking to bring Yoga into an academic or hospital environment? Join Dr. Mala Cunningham to learn planning strategies, marketing tactics, negotiation techniques, interviewing skills, and important formulas to successfully implement your ideas into a hospital environment or academic setting. Develop the confidence and skills to successfully "approach, enter, and succeed".
In this program, you will learn how to:
Format a comprehensive Yoga Therapy Business Plan
Develop networking opportunities
Write an effective and professional proposal
Hone your Interviewing Skills and sell your idea
Negotiate a salary
Increase referrals from medical providers
Anyone interested in teaching Medical or Therapeutic Yoga in an academic or hospital setting is welcome to attend.
Course Information
Prerequisite
Completion of Part 1 Online Component is needed by March 3, 2022, before the in-person course starts. Part 1 Online has a separate tuition fee of $196 and is offered through Dr. Mala's website. Instructions for accessing the online course will be emailed upon registration.
Continuing Education (CE) Opportunities
Testimonials
Probably one of the most practical, relevant courses I've taken through Yogaville. Dr. Cunningham offers a blend of lecture with experiential learning. We created tools that can be immediately implemented. I personally think that section one and components of section two should be core modules of Yoga Teacher Trainings. — Kathy Kondas

This class was well worth the time and cost. It would be hard to find a more qualified or passionate teacher.—Elissa Levin

I highly recommend Dr. Mala Cunningham's course. She is a brilliant teacher and imparts the information in the most interesting and useful way! Those who took her course in Gibraltar absolutely loved it. We had amazing, positive comments from all participants. — Nalanie Chellaram
Presenter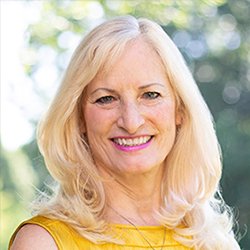 M. Mala Cunningham, Ph.D., C-IAYT
Mala Cunningham is a Counseling Psychologist and Certified Yoga Therapist in Charlottesville, VA. She is an Assistant Professor at the University of Virginia School of Nursing where she teaches courses in Foundations of Medical Yoga for Health Professionals. Dr. Cunningham is also the president of Positive Health Solutions and is the founder and director of Hospital Bed Yoga and the Cardiac Medical Yoga Teacher Training Program. She is also the co-director of Medical Yoga at the University of Virginia and is involved in several Yoga-based initiatives, including a research study exploring the impact of Medical Yoga on lupus patients. She…
Learn more about M. Mala Cunningham, Ph.D., C-IAYT