Foundations of Integral Yoga Therapy – Online
with Lakshmi Sutter, C-IAYT, Ph.D. E-RYT 500, YACEP and Steffany Moonaz, E-RYT 500, C-IAYT, Ph.D.
November 9 - December 21, 2021
For Yoga teachers, Yoga therapists, and health professionals
Dive into the richness of therapeutic Yoga within the authentic lineage of Integral Yoga. In this training, we will use the panchamaya kosha model to explore human health. Using the panchamaya kosha (five layers of being) model as a guide, we also will review common disease processes from both yogic and Western medical perspectives. Discover new ways to integrate the six branches of Integral Yoga into a therapeutic practice, whether it is adapted asana (posture), devotional practices outside of a "traditional" Yoga setting, or using service as a healing modality.
Participants will review the practical skills required of a Yoga Therapist, develop a mock treatment plan for a client, as well as deepen and review their understanding of therapeutic relationships, assessment skills, and therapeutic plans. Inactive Yoga therapists interested in kick-starting their service will find this course an excellent source to restart.
At the end of this course, students will be able to:
Define Yoga Therapy
Understand the scope of practice of a Yoga Therapist and the Integral Yoga's vision of Yoga Therapy
Design a client intake form
Create a client action plan
Recognize the role of negentropy in dis-ease
Understand the aging process in health and disease
Recognize common medical conditions
Understand the client-therapist relationship
Determine appropriate breathing practices for common conditions
Integrate branches of Integral Yoga into client action plans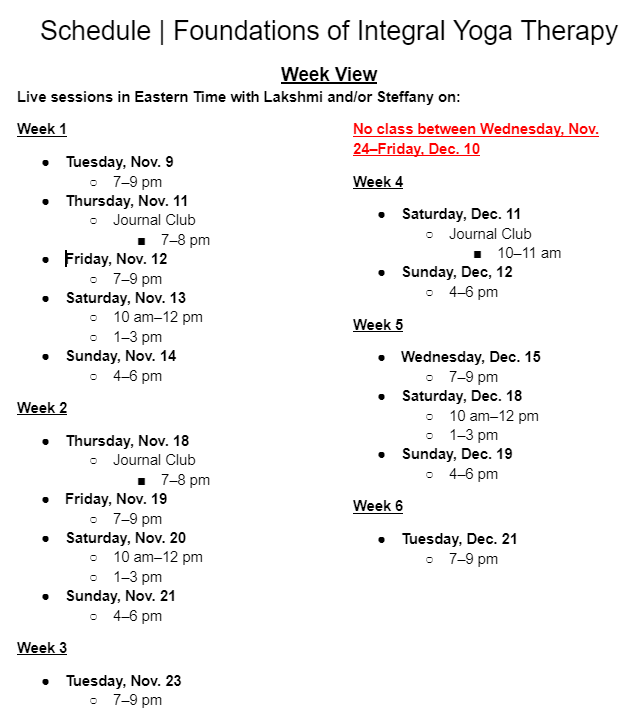 Training Information
Approximately 50 training hours total:
35 hours live + 11 hours of pre-recorded material + 4 hours of final assessment and care plan
Prerequisites
Adaptive Yoga TT and Raja Yoga TT are prerequisites for participants of the 800-hour Integral Yoga Therapy Program (this requirement may be waived for those currently enrolled in the IYTh Program).
This training is available for 200-hour Yoga teacher training graduates who are interested in the Yoga Therapy pathway and have sufficient teaching experience and those with IAYT certification who are interested in deepening their understanding.
Technological Requirements
Regular access to the Internet is required to participate in this online training. You must be able to run Zoom on your computer or tablet and have an active email account for the delivery of course materials. We will use the Thinkific learning platform and Zoom.
Continuing Education (CE) Opportunities


Attendance
Attendance at live sessions is required for certification. Students will be asked to keep their cameras on during the live online sessions unless accommodations have been arranged with the instructors in advance. In these synchronous sessions (3 hours total), students have the option to watch the recording and then write a page.
Recordings
The live sessions will be recorded and the recordings are usually posted within one day for program participants to review. Recordings will be available for review for 8 weeks after the program ends, until February 15, 2022.
In addition, you will have access to the Ashram's Hatha Yoga classes at 5 pm ET, recorded Ashram meditations, and inspiring talks with Sri Swami Satchidananda. You will also have access to an online social community to connect and communicate with other participants about this course.
Pre-Class Work
Complete videos with quizzes by November 9, before the first day of class. Students will receive access to the learning platform upon registration.
Testimonials
Lakshmi is a wonderful example of a teacher who blends her head and her heart. Not only is she able to present complicated information clearly and concisely, her warmth made it exceedingly easy to approach her with questions. Preparedness and thoroughness were hallmarks of her teaching, which gave me the confidence to explain what I learned outside the classroom. — Erin Shanthi Haddock

Lakshmi Sutter is one of the best prepared, funniest teachers I've learned from. Her lesson plans are well organized and feature beautiful illustrations. Her quirky sense of humor makes her classes fun, and Lakshmi is happy to answer questions and help people if they need help. — Lynn Anjali Somerstein

Steffany was very knowledgeable and experienced on the topic and always had a very positive and welcoming attitude. — Carol LePage
Presenters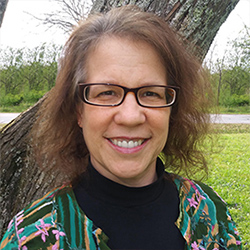 Lakshmi Sutter, C-IAYT, Ph.D. E-RYT 500, YACEP
Lakshmi serves as director of the Integral Yoga Therapy program. Lakshmi previously served in the Integral Yoga Academy at Yogaville as Academy Director, as Integral Yoga Teachers Association Director, and as Teacher Training Planning and Development Director. She is a trainer of Integral Yoga Hatha Yoga at the basic and intermediate levels, and she enthusiastically shares her fascination with the human body during basic anatomy workshops. Lakshmi's supportive instruction is suitable for a wide range of physical levels and class approaches ranging from gentle and restorative to energetic and challenging.
Learn more about Lakshmi Sutter, C-IAYT, Ph.D. E-RYT 500, YACEP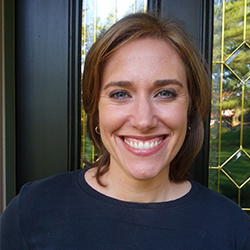 Steffany Moonaz, E-RYT 500, C-IAYT, Ph.D.
Steffany is a Yoga therapist and researcher specializing in rheumatic diseases. She currently serves as director of Clinical and Academic Research at the Maryland University of Integrative Health. She received her 200-hour Yoga teacher training at Satchidananda Ashram–Yogaville in 2003 and her 500-hour training from Yama Therapeutics. Steffany spent seven years at Johns Hopkins University, developing and evaluating a Yoga program for individuals with rheumatoid arthritis and osteoarthritis, which has been replicated in collaboration with the National Institutes of Health. She is the founder of Yoga for Arthritis, an organization bringing evidence-informed Yoga programs to people, nationwide, with arthritis, as…
Learn more about Steffany Moonaz, E-RYT 500, C-IAYT, Ph.D.