Spring Silent Retreat: Rediscover Your Inner Peace
with Rev. Prakasha Shakti Capen, E-RYT 500, (Retreat Director) with Senior Staff
April 11 - 14, 2019
Escape to a natural sanctuary among Virginia's verdant foothills and rediscover the peace within during Yogaville's annual Spring Silent Retreat.
With its ups, downs, and demands, daily life can make us lose perspective. We can easily get out of sync with our inner calm and balance.
On a silent retreat, we take a few days to step back from our regular routines. We lift the spirit and refresh the body and mind. Through stillness, silence, and Yoga practices, we become reacquainted with our true nature of ease and peace.
During this rejuvenating silent retreat, you will:
Reconnect with your inner guidance and wisdom
Unwind in the tranquil countryside
Enjoy sessions in Hatha Yoga (postures), meditation, and other Yoga practices at your level of experience
Gain insight from senior teachers
Relax, balance, and strengthen your body and mind
Refresh your spirit
What to expect
For over 30 years the Integral Yoga silent retreats have been offering participants a safe, supportive space to focus on their spiritual practice. Surrounded by a serene woodland landscape, you will have the opportunity to immerse yourself in silence while seasoned teachers offer experiential workshops and classes in Yoga philosophy, meditation, deep relaxation, and more.
Private mentoring is available. You may also seek support or clarification during the retreat by asking written questions.
Who can attend
These retreats are open to everyone—from beginners to advanced Yoga retreatants. Those who are new to meditation or Yoga practices will receive full instruction, while those with experience will have the opportunity to explore more deeply.
Testimonials
The energy and wisdom in this space is incredibly uplifting and inspiring, but most importantly it empowers you with practical tools to bring more tranquility and joy into your daily life. — Andrew Migliaccio

I have never done any kind of retreat, and I was looking for something to give me insight, rejuvenation, and possibly even a breakthrough. I had no idea what to expect and I was open. Through the gentle support of the staff, the teachers, and the environment, I got all I wanted and then some. I cannot wait to be back. Thank you so much! — Tawn Holstra-Auston

All around it was a great experience—mentally, physically, and spiritually. This was a wonderful chance to get away from the cares of the world and soak in solitude in a relaxing countryside environment with peaceful, kind, and compassionate people. — Elle D.
Presenter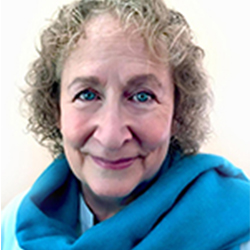 Rev. Prakasha Shakti Capen, E-RYT 500, (Retreat Director) with Senior Staff
Reverend Prakasha Shakti left behind her career in broadcasting when she realized her real passion—to serve by teaching Yoga. Over the years, she was director of the Integral Yoga Institutes in Washington, DC; Boston, and San Francisco. As editor-in-chief of Integral Yoga Publications, she worked directly with Sri Swami Satchidananda. In San Francisco, she served as director of Life Enhancement for the AIDS/HIV Study Group, worked with Dr. Dean Ornish's Program for Reversing Heart Disease, and began hospice service. A professional writer and editor, Prakasha now specializes in Yoga for those with chronic illness and, also, teaches application of Yoga…
Learn more about Rev. Prakasha Shakti Capen, E-RYT 500, (Retreat Director) with Senior Staff