Yoga Therapy in Cancer and Chronic Illness – Level 1: YCat
with Sandra Susheela Gilbert, E-RYT 500, C-IAYT, B.A.
March 1 - 10, 2019
Founded in 1990, YCat Yoga Therapy is a three-level, professional certification training for health professionals and experienced Yoga teachers that is designed to enable them to work safely with people facing cancer, common chronic illnesses, aging, and end of life.
Many YCat Yoga therapists are working in medical settings around the country, including outpatient clinics, infusion centers, and inpatient units like bone marrow transplant units. Other YCat therapists become valuable team members in wellness centers, in Yoga studios, and in private practice.
The program provides medical and scientific rationales for each aspect of the curriculum and is research and evidence-based. Simultaneously, it is also rich in Swami Satchidananda's interpretation of the Yoga Sutras with respect to how the teachings of the Sutras can help you and your clients gain control of the mind and the senses when dealing with pain and suffering, illness and disease, life and death, and daily moment-to-moment challenges.
Topics include aspects of:
Biology, physiology, and pathophysiology of cancer
Common chronic illnesses
Health-supporting adaptations in movement, breathing, imagery, relaxation, meditation, chanting, and other valuable Yoga practices
Aging
Training Information
The intensive ten-day YCat training includes some pre-program preparation and reading assignments. Certificates of training are awarded upon completion of all three YCat levels to Yoga teachers who hold a 200-hour Yoga teacher training certificate. Contact [email protected] to learn more about YCat Levels 2 and 3.
Prerequisites
A 200-hr Yoga teacher training certification
Or training as a licensed health professional (LHP). LHPs will receive a certificate of attendance. To receive the training certification, LHPs will need to obtain a 200-hour Yoga training certificate.
Continuing Education
Yoga Alliance (YA): Approximately 90 training hours
Integral Yoga Teachers Association (IYTA) can provide you a CE certificate of your program's total contact hours. For more information, email [email protected]
Testimonials
Susheela was extremely knowledgeable and drew from personal and professional experience to bring real meaning and understanding to this learning process… It was a pleasure to learn from her and spend time with her. — Pam Wilson
I can't thank you enough for how your healing energies empowered me through surgeries. — Past Participant

I came into this program with the intent of helping people with cancer. I learned a lot about myself in the process. I felt heard, acknowledged and accepted throughout my experience. — Past Participant
Presenter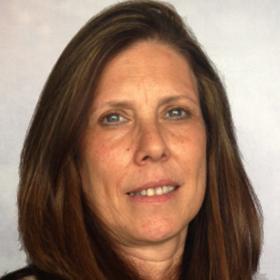 Sandra Susheela Gilbert, E-RYT 500, C-IAYT, B.A.
Sandra Susheela is the most senior YCat Yoga Therapy faculty member and is the senior trainer and qualifier for the full 300-hour YCat all levels training. Sandra is a highly recognized Integral Yoga® teacher holding advanced training certificates in Stress Management, Integrative, and Mind-Body Therapies and Patient Navigation. Sandra has mentored and taught alongside YCat founder Jnani Chapman for the past 12 years and is committed to taking her YCat Yoga Therapy program forward since her passing in December. Sandra was a Yoga teacher and stress management educator as well as a group support facilitator for Cardiac and Pulmonary Rehabilitation at…
Learn more about Sandra Susheela Gilbert, E-RYT 500, C-IAYT, B.A.