Soul-Nourishing Women's Retreat
with Robin Carnes, E-RYT 500, C-IAYT, MBA and Rosana Azar
September 1 - 4, 2017
Step out of your routine and take time for yourself this Labor Day weekend during our soul-nourishing women's retreat.
In this women's retreat, you will have the opportunity to:
Let go of your To-do List
Relinquish your roles from work and home
Savor quality time with yourself
Embrace nature's beauty
Be part of a loving, vibrant community of women
Play with creativity, movement, and music
Enjoy downtime, quiet time, and meditation
Be nourished by delicious, healthy meals
Discover the insight, energy, and power inside you
Just Be.
Put simply, our approach springs out of two transformative daily practices: iRest Yoga Nidra (a guided meditation practice of self inquiry) and expressive creative arts (improvisational art and movement). These two practices, in a safe community, ground the retreat and foster enormous personal and collective spiritual growth.
In 10 years of leading women's retreats we have learned quite a bit about how to create a dynamic, relaxed, inclusive, flexible structure for being together.
We want you to give yourself permission to be as engaged in the classes and other offerings as works for you. We also know how important it is for everyone to be a part of the soul-nourishing community we create together, so there are a few activities each retreat in which we ask everyone to participate (in their own way).
Finally, there will be a few periods when the whole community will share the deepening power of being in silence surrounded by Mother Nature.
Testimonials
I thought the balance between activity and just being was just right. — Tanya

They led us through a creative series of art and movement activities that encouraged us to bond with others at the retreat while also exploring our innermost selves. I felt relaxed, re-energized, and joyful. I was able to hold onto those feelings the following weeks and I still return to the retreat in my mind whenever I need to. — Sherry

An incomparable experience of being that remains with me still and always. Robin and Rosana created a seamless, unforgettable retreat. — Deborah

If you don't like being with the sweetest, funniest, most enthusiastic, and interesting women you'll ever meet, better clean your house that week. — Bettie

What to say that won't sound over the top? Food (gush, gush), setting (gush, bliss), asana, movement, and Yoga Nidra (more bliss), art (divine bliss), in a group of smart, sassy women!  A retreat with Robin and Rosana is a definite "Go!" — Deborah

One of the best weeks of my life. — Priscilla

Excellent attention to details so we would know what to expect. — Susan
Presenters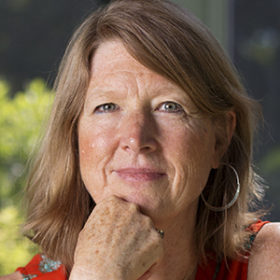 Robin Carnes, E-RYT 500, C-IAYT, MBA
Robin is well recognized as a pioneer and innovator in the field of mind-body therapies for trauma and related conditions. Her work has been featured in The Washington Post, Woman's Day Magazine, Yoga Journal, Army Magazine, The Huffington Post, Defense.gov, and Yoga International. She presents regularly at conferences and lectured at the National Defense University. Robin appears in the award-winning documentary, Escape Fire: The Fight to Rescue America's Healthcare. In 2013, The Smithsonian Institute recognized Robin for bringing Yoga and meditation to military communities. Since 2012, she has a private Yoga therapy practice, working mainly with civilians who suffer from…
Learn more about Robin Carnes, E-RYT 500, C-IAYT, MBA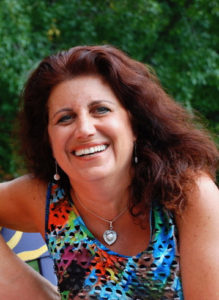 Rosana Azar
Rosana, artist and educator, brings an infectious passion for creativity, art, and life to her work. In 1991, she immigrated to the US from Argentina with her family and continues her international career as a renowned painter. Her work has been exhibited in Paris, Berlin, Bucharest, Prague, and New York.  Rosana has presented many workshops nationally and internationally, including at the Washington National Cathedral. Since 1997, she's been the executive director of Creative Adventures, Inc., a nonprofit which brings the arts to public school children and teachers. Rosana directs the fine art camps at Strathmore Arts Center, in Rockville, MD.…
Learn more about Rosana Azar