Yoga of Recovery: Immersion/Certificate Course
with Durga Leela, E-RYT 500
June 22 - July 2, 2017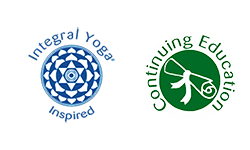 Yoga of Recovery is the first comprehensive course to combine Ayurveda and Yoga with traditional recovery tools to offer a more holistic mind, body, and spirit approach to addiction and self-destructive behaviors. This course is for anyone interested in a more holistic and complete view of the problem and its solution.
Bringing the teachings and practices of the West and the East together empowers us to strengthen our resolve to live our life free of compulsive and addictive disorders.
Yoga of Recovery invites us to undertake heartfelt self-reflection around our various addictive processes and guides us on how to utilize the many healing aspects of the Vedic sciences in the recovery process. We'll look at our own story, tracing the roots of our addictive behaviors. This approach appeals to all types of people: those in long-term recovery; those reluctant to call themselves an "addict;" those who prefer secular self-help programs over the 12-Step Program; those who are not sure that they have "addiction" but know that they need help with some aspect of their life; those who "do" Yoga; and those who "can't do Yoga"—that is, EVERYONE!
We can change our story from one of suffering to one of healing, making use of yogic practices that appeal to our emotional temperament: physical practice, devotional practices, self-enquiry techniques, psychology, and philosophy.
Ayurveda is the science of self-healing, and you'll love the Ayurvedic tools that will help those with addictions to EMBODY their recovery:
Daily practice of Integral Hatha Yoga

The roots of  addictive personalities/behaviors (6 Tenets of YoR)

Chronic stress response

Types of stress signatures: restless, irritable, discontent

Emotional regulation through simple self-soothing techniques

Cause of disease from holistic perspective

Facilitating community conversations about the problem and the solution
This course appeals to therapists, social workers, addiction counselors, sponsors, Yoga teachers, Ayurvedic practitioners—anyone who counsels people embarking on a program of recovery. For those in counseling roles, the course will offer you additional tools and a comprehensive approach to wellness, emotional sobriety, and sustained spiritual development using Ayurveda and Yoga as extension therapies to any talk therapy or 12-Step work. Upon completion of the course, you will have the skills to introduce the healing potential of Ayurveda and Yoga into your own life and into the lives of those around you.
---
If you're limited on time, consider joining us for YoR Retreat, June 22–25, 2017.
---
This program includes:
A two-hour Hatha Yoga class every day, suitable for all levels
Tools of Recovery workshops that will expand your awareness and understanding of the Four Paths of Yoga, and how they can be integrated with any existing recovery model or 12-Step programs
Ayurveda workshops that discuss the causes of disease from the Ayurvedic perspective and its relation to addiction
Descriptions of addictive tendencies of each doshic type and simple detoxification practices
Open 12-Step meetings where those in recovery will talk about their experience and those not in recovery will see what these meetings are like
Training Information
Prerequisites
Open to all. We suggest at least three months of continuous sobriety for alcohol/chemically dependent guests, as we are not a medical/detox facility so if this is the level of care you need please seek appropriate help. Those with eating disorders or behavioral addictions (relationships, gambling, spending, etc.) should have enough stability to embark on this work and undertake a disciplined daily schedule in the ashram environment.
Continuing Education Opportunities
Healthcare and Related Disciplines: Although CMEs are

not

offered, a certificate documenting CE hours may be available for your discipline. Please contact

[email protected]

for details
If you are a Yoga teacher, this course will make you uniquely qualified and to teach Yoga in rehab facilities or to people in recovery.
Testimonials
A way to sum up my experience best would be to say that it was "the best 11 days of my life." The time that I spent at the Ashram with all the other participants in the YoR certification program that have been touched by the disease/dis-ease of addiction was very helpful to me to say the least. The knowledge that Durga shared with us about the relationship between the philosophy and practice of Yoga, an ayurvedic diet and daily routines, and the connection to the 12 Steps created a shift in me and an understanding of myself that gave me hope that maybe "If" I use these tools, I could finally move forward in my life without my attachment and addiction to alcohol and drugs. The 6 Tenets of Yoga of Recovery are especially profound in creating that understanding of oneself and of life in general.
I highly recommend the Yoga of Recovery program to anybody who is faced with addiction in their lives, as well as those who are just interested in the topic. The knowledge contained in the YoR program can actually really benefit anyone in navigating daily life.
— S.C., 2016 Participant

Wow, I came with expectations—I left with much more than I could have ever dreamed of. Yoga is so very much more than asana, Recovery is so much more than not drinking – together this program allowed me to truly experience the true sunlight of the Spirit. Durga is a true example and knowledgeable. She Rocks! — Kathllen, 27 years' recovery, Ph.D. Psychology

In YoR we get to the root of the problem and address the unique constitution of the person and how to work with imbalances using this ancient medicine. I love how the mind, body, and spirit are seen as integral to the overall health and wellness of the system. REVOLUTIONARY! — Connie Bowman

I am a 61 year old Yoga therapist. I wanted to learn more about the therapeutic application of healing through all the various addictions. It thought this program was an excellent wealth of information and taught within a practical system that can be applied in various settings. Thank you Durga for sharing so much information in such a short time! — Maheshwari
Teacher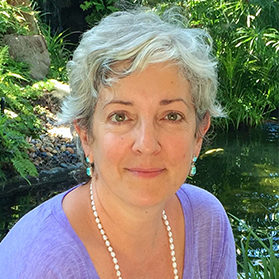 Durga Leela, E-RYT 500
Durga Leela is a practical, down-to-earth, and to-the-point speaker who has worked on her own path of recovery. Trained in Ayurveda in both the U.S. and India, she is the director of the Ayurveda Programs at the Sivananda Yoga Farm in Grass Valey, CA, and a professional member and conference speaker for the National Ayurvedic Medical Association (NAMA) and International Association of Yoga Therapists (IAYT). Durga has been interviewed for all Recovery 2.0 online conferences. See more at YogaOfRecovery.com
Learn more about Durga Leela, E-RYT 500